England captain Heather Knight is looking forward to the challenge of taking on Australia's all-conquering women's team this summer, saying "there are weaknesses" that her side can exploit as they look to regain the Ashes for the first time in nine years.
The multi-format series will run parallel with the men's series, kicking off with one Test match at Trent Bridge on June 22, followed by three T20 internationals and three ODIs.
Australia won a sixth T20 World Cup – and third in succession – in South Africa last month, while they are also the current holders and seven-time winners of the 50-over World Cup, prompting some to ponder whether they are the most dominant cricket team ever?
Appearing on the first episode of Sky Cricket's new Daggers and Lyds podcast – which you can listen to via the player below – Knight said. "There is no doubt they [Australia] deserve all of the plaudits they get.
"They're a very strong team. You know as a team coming up against them that you have to be at the very top of your game to try and beat them.
Tammy Beaumont and Nasser Hussain look at why Australia are so dominant after they claimed a sixth Women's T20 World Cup title and third in a row

"Certainly it's tough. You have to sometimes say 'fair play' to what they've done and what they've achieved.
"I was pretty gutted we didn't play them in the T20 World Cup [England lost to South Africa in the semi-finals], as I think we were in one of the best spots to go out there and try and beat them.
Highlights from the second Women's T20 World Cup semi-final as South Africa edged England by six runs to make their first final

"If you go at them and you're a bit more fearless in how you approach things, try to put them under the pump, then I think – as with any team – there are weaknesses in there.
"That's something that will be exciting to try and do at home, with home support this summer."
'Record crowd for women's Ashes is unbelievable'
And that home support already looks likely to be sizable. The first T20 international as part of the Ashes, to be played at Edgbaston on July 1, is already confirmed to be a record-breaking crowd for a women's cricket match in England, with 15,500 tickets sold.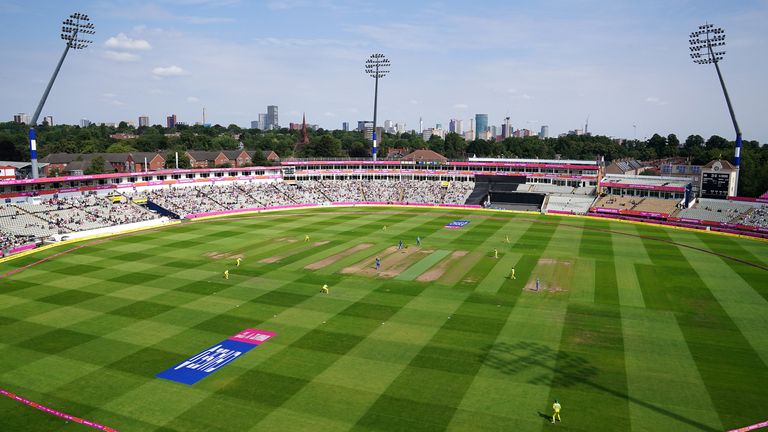 "It's unbelievable," Knight said. "It shows, if you put the games on prime time, at the biggest grounds, and you market it properly, you're going to get people coming to watch.
"It's a sign of how far things have come. I'm very excited to play this summer."
'WPL will push standard of women's game forward'
Before Knight turns her attentions to the visit of Australia, though, she is currently playing in the first ever Women's Premier League season in India.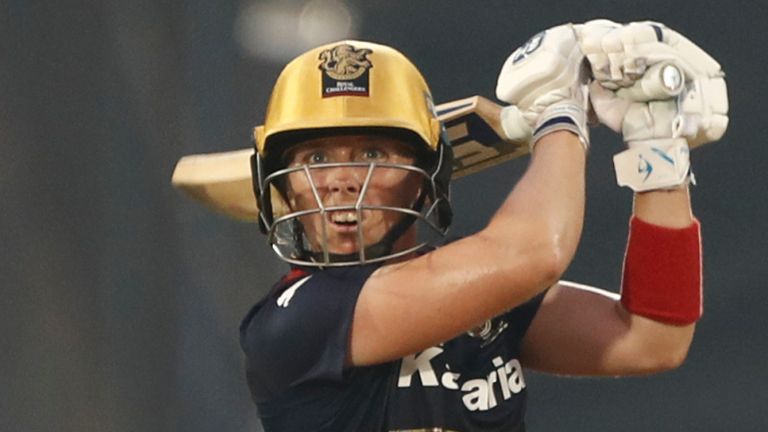 The men's Indian Premier League launched in 2008 and for the past 15 years has been handing out million-dollar deals to the game's biggest and best cricketers to play in the T20 franchise tournament, and Knight feels like the WPL can have a similar seismic impact on women's cricket.
"When the men's IPL started, you saw a shift in the game. And that's definitely the case here," Knight said.
"The money involved is just crazy and I think the standard has been very strong. There are going to be so many benefits from it.
"It is going to push the standard of the game forward and bring in investment."
England international Tammy Beaumont says the WPL is a 'game-changer' and will be the 'making of Women's cricket'.

Knight added: "The passion for cricket out here [India] is unbelievable. It's such an amazing place to play.
"Cricketers here are treated like gods. They just love the game so much. Indian fans are the noisiest in the world, for me."

Live WPL



Saturday 18th March 9:50am

Knight was signed up by Royal Challengers Bangalore for £40,000 in the inaugural player auction, but the team have found success hard to come by in their first season, losing all of their first five games before finally registering a first win on Wednesday against UP Warriorz.
"It's funny. We got back from the ground after our first game, our first loss, and there was a big guard of honour from all of the staff," Knight said. "We'd just lost, so we were like, 'this is a bit embarrassing.'
"We lost the next one, and so the number of staff sort of halved in size… we lost the next one and it was just a couple of chefs clapping. After the fourth one, no-one was there, it was just tumbleweeds in the lobby.
Highlights from the Women's Premier League clash between Royal Challengers Bangalore and UP Warriorz, with RCB finally claiming a first win

"Finally getting our first win, the guard of honour was back! Everyone was holding cricket bats, there were rose petals thrown from the balcony, there was champagne, there was cake. It was a lot of fun.
"I can't imagine what they're going to do if we turn things round and make the finals."
Heather Knight dismisses Delhi Capitals captain Meg Lanning and the dangerous Shafali Verma in the same over!

'Women's player auction was weirdest matchday ever'
Knight is one of seven England internationals currently participating in the WPL, with Nat Sciver-Brunt being signed up for the largest fee, £320,000, by Mumbai Indians (who are currently unbeaten after five wins from five).
The auction took place on February 13, the same day England played Ireland in a T20 World Cup match in South Africa, and Knight recalled the challenging time that was for her as captain.
"I can only describe it as the weirdest matchday I've ever had in my life," Knight said.
Nat Sciver-Brunt says the money she will earn at the Mumbai Indians in the Women's Premier League will be 'life-changing'

"I think the auction started at 11am South African time, and we'd lose our phones when we got to the ground at around 12.30pm-1pm. So we knew there were going to be some players that would know what had happened before the match, and some that would have to wait.
"We had lots of conversations as a squad about trying to not let it be an elephant in the room. I personally just wanted to avoid it and concentrate on playing for England, but some of the girls were desperate to know – and it was pretty unavoidable.
"Our team room was next to India's, and they had the auction up on a big screen. We were trying to have a team meeting and all we could hear was this whooping and hollering next door.
"Some of the girls found out and were quite disappointed before we started. It was just a really weird dynamic – I don't think anyone really knew how to act.
"Even the girls that were really happy didn't want to show it too much. It was just about trying to support the girls that were disappointed and give them the space they needed."