It appears the New England Patriots have moved quickly to replace outgoing tight end Jonnu Smith. Former Miami Dolphins TE Mike Gesicki has reportedly agreed a deal to join Bill Belichick and company in New England for the upcoming season.
Gesicki was a fan-favorite TE in Miami for the most part. He did, however, see his role diminish in Mike McDaniel's offense as the season went on.
•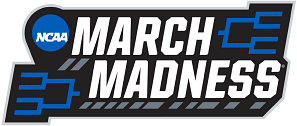 The deal with the Patriots means Gesicki will play on a one-year contract for a second consecutive year (after signing a one-year contract with the Dolphins last year).
Mike Gesicki's contract details explained: Are Patriots getting a bargain?
The Patriots' new boy has reportedly signed a one-year deal with New England worth $9 million, per ESPN's Field Yates.
The Patriots essentially got Mike Gesicki on a prove-it deal, giving them room to maneuver to craft a fresh offense around Mac Jones. This follows the addition of WR JuJu Smith-Schuster and perhaps signals some real offensive intent in New England.
Gesicki reunites with Bill O'Brien, who recruited the TE to play college ball at Penn State.
Mike Gesicki's stats with the Dolphins
Gesicki entered the league in 2018 as a second-round pick by the Dolphins.
In five years in sunny Miami, Gesicki cemented himself as a starter, featuring in 82 games in all, recording 233 passes for 2,632 yards and 19 touchdowns.
The Dolphins franchise-tagged him last year with the 27-year-old TE making $10.9 million in 2022.
Last season, however, was an underwhelming one for Gesicki. He appeared in all 18 games but racked up a mere 34 catches for 377 yards.
We will see if he can put that behind him and breakout in the 2023 season.