Ahead of the Rebels Week 1 matchup against Mercer this Saturday, Lane Kiffin has announced the Ole Miss starting quarterback for the game.
Chris Low of ESPN reported on his X page earlier that quarterback Jaxson Dart will start in today's season opener for the Ole Miss Rebels. The battle for the Ole Miss starting quarterback spot has been going on between Dart and Spencer Sanders all summer.
The competition, it would seem, has come to a conclusive end, as Low posted on his X page this morning:
•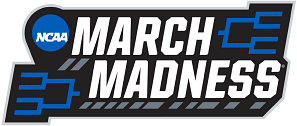 "Sources tell ESPN that Jaxson Dart is slated to get the start at QB for @OleMIissFB today against Mercer."
Jaxson Dart transferred to Mississippi in 2022 following his freshman season with the USC Trojans. He started 11 games for the Rebels last season and completed 60.4% of his passes. Dart passed for 2,363 yards and 16 touchdowns.
Given his impressive record for the Rebels last season, it comes as a little surprise that Dart is retaining the Ole Miss starting quarterback job.
---
Ole Miss Starting quarterback competition and quarterback depth chart
Jaxson Dart's major competition for the Ole Miss starting quarterback spot is Spencer Sanders.
Sanders spent the last four seasons playing for the Oklahoma State Cowboys after redshirting his freshman year. In those four seasons, he played for the Cowboys in 43 games, completing 61% of his passes. He also threw for 67 touchdowns and 9,553 yards.
He transferred to Ole Miss in Jan. 2023, bringing a wealth of experience to complement Dart's youthful energy and passion. Because of his extensive experience, he was thought to beat Dart to secure the starting quarterback spot for the Rebels this season.
However, Dart gets the first chance today to establish himself as the starting quarterback for Ole Miss this season.
Behind Jaxon Dart and Spencer Sanders, Ole Miss's quarterback depth chart includes two backup quarterbacks who may be lucky to get a break. Walker Howard and Austin Simmons will be waiting on the sidelines for an opportunity to put in some minutes for the Rebels this season.
Simmons came into the Ole Miss quarterback mix after he switched his commitment from Florida to Ole Miss in June. Howard, for his part, has had an impressive offseason.
However, he is unlikely to get any playing time this season except in the case of injuries to both Dart and Sanders. Ahead of the 2024 season, though, he has a good chance of growing into the starting position for the Ole Miss Rebels.