With Tennessee's starting QB on the Heisman trail, the Tennessee Volunteers opened their season with a demolition job against the Virginia Cavaliers and they head into the clash with the Austin Peay Governors full of confidence.
The Governors were on the wrong end of a 49-23 loss to the Southern Illinois Salukis. With Tennessee's starting QB Joe Milton III putting on a show against Virginia, Austin Peay could be in for a long afternoon.
Milton showed why he's Tennessee's starting QB throwing for 201 yards resulting in two touchdowns and two rushing touchdowns.
•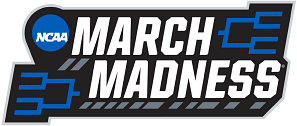 Milton was not always so highly regarded with an underwhelming tenure at Michigan before he entered the transfer portal and transferred to Tennessee.
Joey Halzle, the Tennessee football quarterbacks coach explained the change that has come over Joe Milton III as Tennessee's starting QB.
"He was just him," Halzle said, "with a dedicated, new spirit about it where he just said, all right, I'm responsible for this unit now, I gotta make sure that it's going the way it needs to go."
Volunteers QB Milton has the chance to move himself up the Heisman board in the Tennessee vs. Austin Peay game which is expected to be a blowout win for the Volunteers.
Before the season began, Josh Heupel, the Tennessee football coach talked about the growth he has witnessed in Joe Milton III while naming him the starting quarterback.
"I'm excited for him. He's a guy that did it the right way when it didn't go his way early on, " said Heupel. "He looked at himself and saw how he needed to continue to improve to get better, trust in his coaches and the program and believe in the guys around him inside of the locker room. He's put himself in a position to play at a really high level because of the work ethic that he's had inside of our program."
Tennessee's starting QB: Exploring the options between Joe Milton III, Nico Imalaeva and Gaston Moore
With Joe Milton III undisputedly Tennessee's starting QB, Nico Imalaeva and Gaston Moore occupy the backup role. Even Milton had to wait his turn being backup to Detroit Lions quarterback Hendon Hooker until his unfortunate ACL injury.
Imalaeva makes the Tennessee football quarterback depth chart one of its strongest departments as he was a five-star recruit and the No. 2 recruit in the class of 2023.
Moore is a redshirt junior who has four games for the Volunteers under his belt since his transfer from UCF.
The Tennessee Volunteers play the Austin Peay Governors on September 9 at Neyland Stadium, Knoxville, Tennessee with a 5 PM ET scheduled kickoff.