The Northern Kentucky Basketball program has one of the most popular mascots in the NCAA. Their mascot is known as Victor E. Viking. He was labeled as the most frightening mascot in 2016. Students filed a petition demanding a makeover for Victor to make him look less intimidating.
The university made changes, giving Victor a smiling face instead of the angry one he had before. However, that look wasn't accepted either, forcing the program to combine the old and new look, returning to Victor's old angry face and the new look body.
Victor E. Viking remains one of the most popular NCAA mascots to date. He is a fan favorite among NKU fans and has been exceptional in his job over the years.
•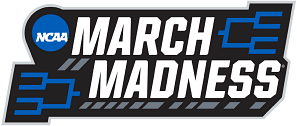 ---
Northern Kentucky Basketball's March Madness journey ends in Round 1 following loss to top-seed Houston
The Northern Kentucky Norse lost 63-52 against the No. 1-seeded Houston Cougars in Round 1 of the NCAA 2023 tournament on Thursday. The 16th-seeded Norse put up a valiant fight and trailed by only three points against the No. 1 seed Cougars.
NKU also tied the score at 36-36 with 16 minutes left before Houston created some separation and marched onto a 11-point win. Houston coach Kevin Sampson praised NKU students, saying (via CBS Sports):
"I don't coach Northern Kentucky, but I was proud of their team tonight. They fought. Their kids are tough. They're smart."
NKU's struggles came on offense. They shot 19 of 69 from the floor, including 5-of-33 from 3-point range. Sam Vinson was their best player on the night as he scored a team-high 15 points and grabbed eight rebounds, shooting 7 of 15.
Meanwhile, the Cougars were highly efficient as they made 25-of-51 shots. Jarace Walker stabled the ship after All-American guard Marcus Sasser aggravated a groin injury and missed the entire second half. Walker scored 16 points and six rebounds, shooting 6 of 8. He also had two blocks. Meanwhile, J'Wan Roberts had 11 points and 12 rebounds on 4-of-6 shooting.
Northern Kentucky coach Darrin Horn reflected on his team's showing, claiming that it wasn't a "stretch" to say that his team played the top-seeded Houston Cougars in multiple aspects.
"I'm unbelievably proud of our team, the fight that we showed," said Horn (via CBS Sports). "I don't think it's a stretch to say we outplayed Houston tonight. We just didn't make enough shots."
The Cougars will play No. 9-seeded Auburn in their next round on Saturday. The biggest storyline for the team will be centered around their injured star Marcus Sasser and his availability moving forward.
Click here to read the coaches' interviews following the Norse vs. Cougars game.