[ad_1]

Kysre Gondrezick and Kevin Porter Jr.'s relationship is in the limelight. Porter Jr. got arrested for allegedly assaulting Gondrezick at a Midtown hotel in Manhattan. According to ABC News, police revealed the victim refused to let Porter Jr. in their room after returning from a party early morning on Monday.
She was upset about Porter Jr. turning up late, which led to her locking the Rockets player out. Porter Jr. eventually got in the room after seeking help from the hotel security. Porter Jr. was accused of assaulting Gondrezick after entering the room. The New York Police Department arrested him, and he is under custody at the 17th precinct.
---
•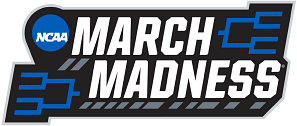 Who is Kevin Porter Jr.'s girlfriend Kysre Gondrezick?
Kevin Porter Jr.'s girlfriend, Kysre Gondrezick, is a basketball player. She played college basketball for Michigan and West Virginia. She entered the WNBA draft in 2021 as one of the top prospects. Gondrezick was the No. 4 pick. She played 19 games for the Indiana Fever in her debut season before getting waived in 2022. She played sporadically, averaging just under nine minutes a game.
Gondrezick signed a training camp deal with the Chicago Sky but never made it to their opening night roster in 2022. She has been a free agent since.
---
Kysre Gondrezick was reportedly taken to the hospital with one broken bone and bruising
Kevin Porter Jr. could be in significant trouble for his latest actions off the court. The latest reports by NBC New York about his alleged assault against his girlfriend state that she was taken to the hospital with at least a broken bone and bruises.
"A preliminary investigation on scene determined that a known individual struck her multiple times upon her body and placed his hands around her neck," said the report.
Porter Jr.'s career has been overshadowed by several off-court controversies. It started with him being arrested in November 2020 for weapon charges. Porter Jr. didn't get indicted on those charges, but that took a significant role in his career.
He was just in his sophomore year with the Cavaliers, who didn't play him after that incident before trading him to the Rockets, where he got a second chance. Porter Jr. played for the Rockets' G-League affiliate before being called to the senior team.
He was fined $50,000 for violating the league's health and safety protocols. However, Porter Jr. turned his story around quickly with a 50-point, 10-assist game against the Bucks, which changed his reputation in the NBA.
He enjoyed a stable season last year, which hasn't been the case in his short career thus far. However, that run hasn't lasted long. Kevin Porter Jr.'s career could take another wild turn if he is found guilty of the charges against him for assaulting his girlfriend,


[ad_2]

Source link