Barcelona legend Dani Alves' brother Ney Alves reacted to his sibling's statue being vandalized as the former Barcelona defender awaits is set to stand trial over allegations of sexual assault from December last year.
Vandals covered the statue, erected at Vaporzinho in Brazil, with garbage bags and tape. It was built to honor Alves' contribution to football and was unveiled in 2020.
The incident drew an angry reaction from the player's brother. Claiming that the former Paris Saint-Germain player is awaiting trial, he wrote on social media (via Ole.com):
"I'm just stopping by to remind you that my brother is awaiting trial. The question is: what if he proves his innocence? What if he is acquitted? How will we do it?"
The 40-year-old athlete was accused of rape and sexual assault against a 23-year-old girl in a Barcelona nightclub. He was formally indicted in August of this year, which the player decided not to appeal against. The judge in this case reportedly found evidence of the player's wrongdoing, who claims to have engaged in consensual intercourse with the victim.
Reacting to the indictment, Alves' lawyer, Cristobal Martell, said (via ESPN):
"He has also said that he will not appeal due to his desire to expedite the judicial process."
The Brazil international with 126 caps for his country has been held in prison outside Barcelona since January 20th. Should the player be found guilty of rape, he could face imprisonment lasting up to 15 years.
---
Barcelona legend Dani Alves disagrees with sexual offense charges against him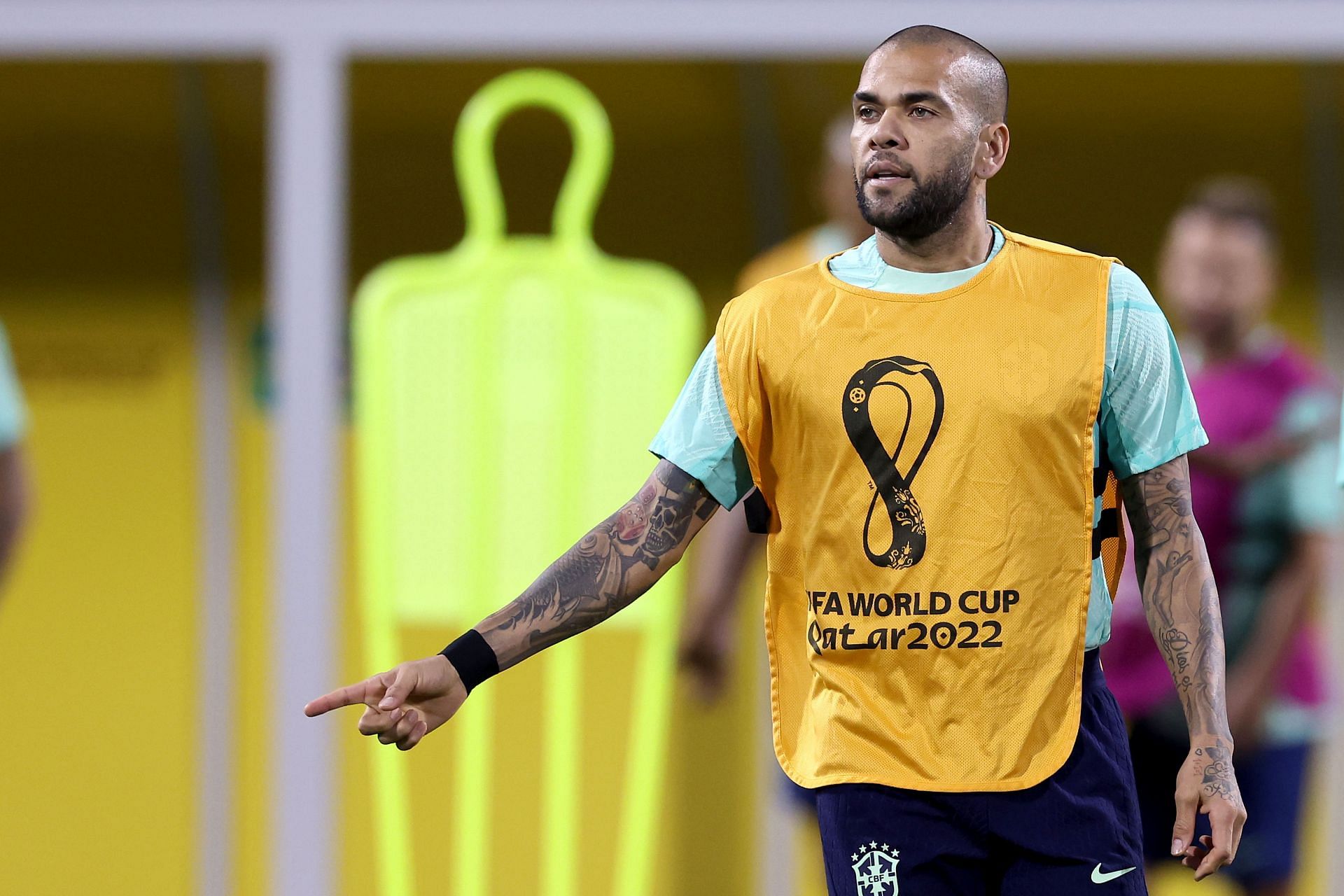 Barcelona legend Dani Alves' lawyer, Cristobal Martell, confirmed to reporters that his client does not agree with the claims and charges placed against him. The ex-Juventus defender is yet to be deemed guilty of rape and sexual assault of a woman in a Barcelona nightclub.
Claiming that the 40-year-old is innocent, Martell told reporters (via ESPN):
"Dani Alves is upset with the narrative of the facts … he disagrees with it."
A judge ordered the player's imprisonment following an initial probe by authorities and recording of statements from both parties and witnesses.
The decorated footballer made a staggering 408 appearances for the Blaugrana, bagging 22 goals and 105 assists since initially joining the La Liga club back in 2008.