The Phoenix Suns were able to end their three-game losing streak on Thursday night following their 116-113 win against Orlando.
The Suns survived a late second-half run by the Magic that saw Orlando rally from 12 points down. However, a clutch block from Suns wing Josh Okogie on Magic rookie forward Paolo Banchero's game-tying 3-point attempt thwarted Orlando's hopes of forcing overtime. It also had Suns coach Monty Williams relieved that the Suns were able to escape with a win after a tough stretch of games.
Following the game, Williams spoke about how important the win was for his team:
•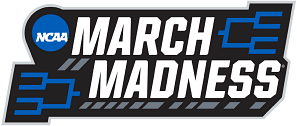 "In the fourth, our offense kind of got away from us a bit, but we were able to make enough plays," Williams said.
Williams added that the team will need to take a day off to relax after the stressful finish:
"It's been an emotional week for the guys, with travel, playing in some close games, like all week. You could just feel it on the guys. I think they need a day to just fill their cup a little bit, so we can get back to playing solid, and being able to maintain that offensive and defensive production," Williams said.
Phoenix had five players finish with 15-plus points on Thursday, led by star shooting guard Devin Booker. Booker finished with 19, five rebounds and two assists on 41.2% shooting.
Meanwhile, the Magic, had five players finish with 16-plus points. Orlando was led by point guard Markelle Fultz, who finished with a game-high 25 points, seven rebounds, nine assists and two steals on 64.7% shooting.
With the win, Phoenix (38-32) remains in sole possession of the fourth seed in the Western Conference. Orlando (28-42, 13th in the East) has lost two straight games and five of its last six.
What's next for the Phoenix Suns?
Luckily for the Phoenix Suns, they will have two days off before their next game on Sunday against OKC (34-36, 10th in the West).
The Suns have only 12 games left this season. Only five of those games will be against teams above .500, which bodes well for the Suns' chances of clinching a top-four playoff seed.
Phoenix is only one game ahead of the fifth-seeded Los Angeles Clippers. (37-33). The Suns are also only three games ahead of the seventh-seeded Minnesota Timberwolves. (35-35). If the Suns finish seventh, they will be in a play-in game, so every game will be more important in the future.
Also read: Kendrick Perkins believes Suns are still not over Giannis Antetokounmpo dominating them: "Living rent-free in their heads"