Cincinnati Bengals quarterback Joe Burrow has cemented himself as one of the NFL's best quarterbacks.
He was named to his first Pro Bowl this past season and won Comeback Player of the Year in 2021. He flourished at LSU in college, going 25-3 and winning a national championship.
Before dominating the NFL on Sundays and college football on Saturdays, Burrow was a dual-athlete in high school, starring in both football and basketball.
•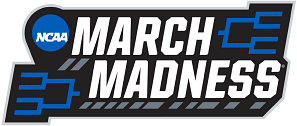 At Athens High School in Ohio, Burrow was a walking bucket on the basketball court.
He averaged 19.3 points, 6.1 rebounds, 2.4 assists and 1.8 points per game his season season while averaging 17.1 ppg and 6.9 rpg thoughout his four years.
He was named an all-state point guard in his senior season.
Burrow's high school teammate in both football and basketball, Adam Luehrman, spoke with FanSided in a throwback interview about how tough and great Burrow was as a basketball player.
"He was a very, very tough basketball player," Leuhrman said. "He was our point guard, shooting guard, he was the best 3-point shooter on the team. He was always the strongest guy on the team. He averaged the most points in our senior year. He was just as competitive in basketball as he was in football."
Check out some of his high school basketball highlights below.
Can Joe Burrow lead the Cincinatti Bengals to a Super Bowl victory in 2023?
While he was a standout high school basketball player, Joe Burrow is an even better football player.
Burrow is one of the NFL's best quarterbacks, and his three seasons in the league have backed it up.
Burrow's rookie season was cut short when he tore his ACL, MCL and PCL after suffering a hit against the Washington Commanders.
He came back strong the following season and won Comeback Player of the Year while leading the Bengals to the Super Bowl.
This season, the Bengals and Burrow fell to the Kansas City Chiefs in the AFC championship game after they beat the Chiefs in last year's AFC championship game.
The Cincinatti Bengals added offensive tackle Orlando Brown in free agency last night and should help the Bengals' odds at winning the Super Bowl next season.
In his career, Joe Burrow is 24-17-1 as a starter and holds the NFL record for completion percentage (68.2). He's thrown for 11,774 yards, 82 touchdowns and 31 interceptions and has rushed for 517 yards and 10 touchdowns.
If you use any of the above quotes, please credit Adam Leuhrman and FanSided, and H/T Sportskeeda.
Edited by Joseph Schiefelbein