The Kansas City Chiefs lost star left tackle Orlando Brown Jr. to the Denver Broncos in free agency, and quarterback Patrick Mahomes' blind side now needs protecting.
After already signing Jawaan Taylor to shore up the offensive line, the left tackle position needs to be addressed.
With free agency still in its early stages, there are still some valuable additions that can be made for the Chiefs to protect Mahomes.
•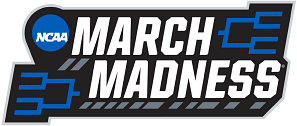 ---
Here are three left tackles the Chiefs could sign in free agency
#3, Jason Peters
This is a bit from left field, and given Peters' age (41), it is unlikely that he can play a full season, but he could prove to be a useful option in the rotation.
He was a viable option for Kellen Moore in Dallas last year and for the most part, when called upon, he stepped up rather well. He would be cheap and would add experience to the O-line.
---
#2, Dakota Dozier
If the Kansas City want experience at a low price, then Dozier could be their guy. While he didn't play in 2022 as he dealt with a leg injury in Chicago, it is unlikely the Bears will bring him back.
So a cost-effective move for the Chiefs could be on the cards. Having only played a full season once (2020), the left tackle might be seen as more trouble than he is worth, but it could be an option worth exploring.
---
#1, Eric Fisher
Could the Chiefs return to Eric Fisher? Having played nearly all of his football in Kansas City, Fisher left for the Indianapolis Colts and then the Miami Dolphins but didn't see the field at all last year.
Fisher, a free agent who knows Mahomes and the system, could be a cost-effective move for Kansas City. He still has time on his side as well, given he is just 32 years old and with the left tackle market shrinking, the Chiefs could do far worse than going back to their star left tackle.
Edited by Joseph Schiefelbein