[ad_1]

Coco Gauff clinched her maiden Grand Slam title on home soil and took the opportunity to thank her critics for unknowingly pushing her to glory.
On Saturday, September 9, Gauff came from a set down to defeat Aryna Sabalenka in the championship match at the New York Major. The American defeated the soon-to-be World No. 1 2-6, 6-3, 6-2 in just over two hours under a closed roof at the Arthur Ashe Stadium.
While celebrating her win at the post-match trophy presentation, Gauff reserved some words for everyone who did not believe in her, thanking them for pushing her over the line even though it wasn't their intention to.
"Honestly, thank you to the people who didn't believe me. I mean, like a month ago I won a 500 title and people said I would stop at that. Two weeks ago I won a 1000 title and people were saying that was the biggest it was gonna get. So three weeks later I'm here with this trophy right now," she said.
"I tried my best to carry this with grace and I've been doing my best. So honestly to those who thought were putting water in my fire, you're really added gas to it. And now I'm really burning so bright right now," she added.
---
"I don't pray for results, I just ask that I get the strength to give it my all" – Coco Gauff's faith brings her glory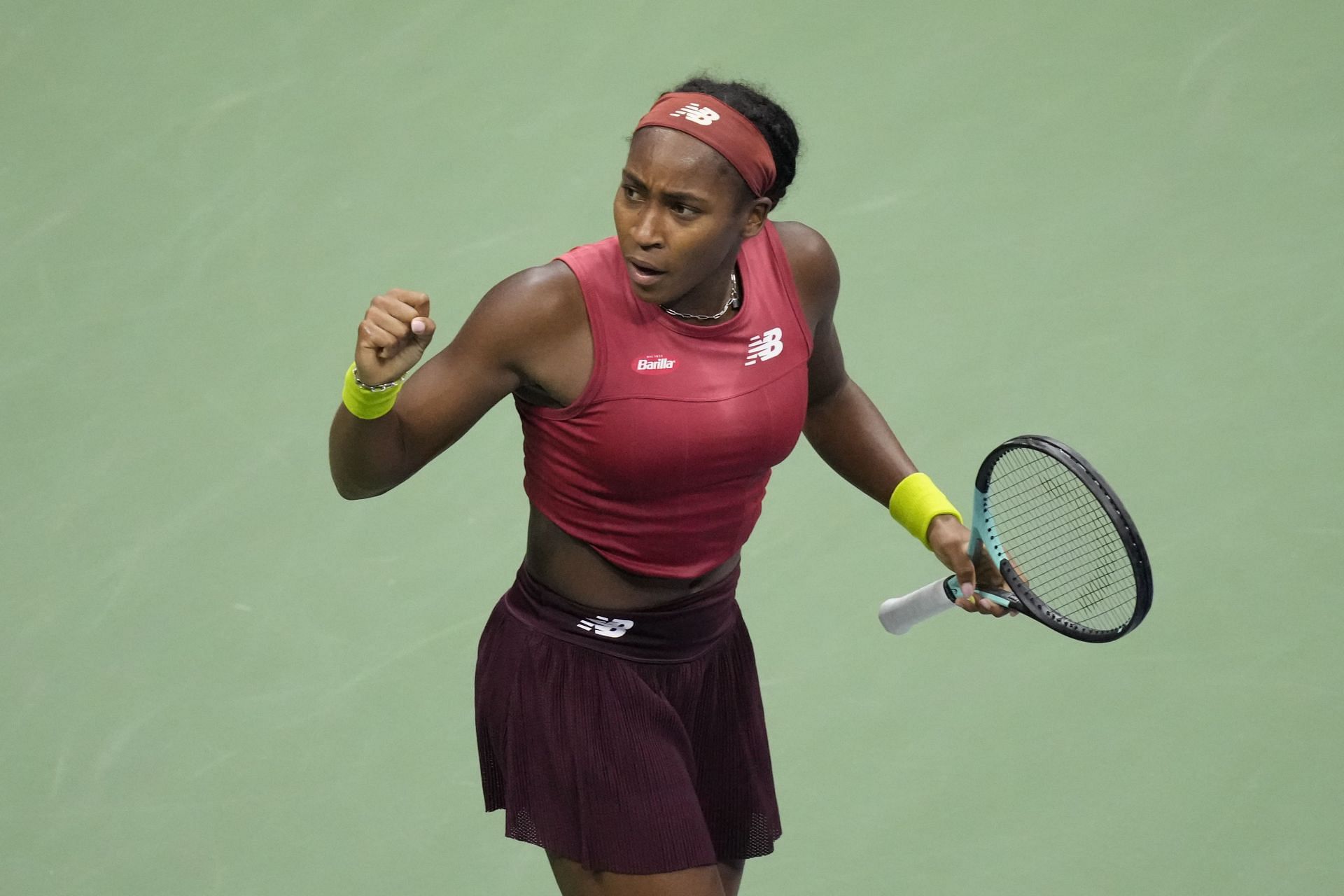 Coco Gauff is the first American teenager to win a Grand Slam singles title this century, with Serena Williams being the last to do so when she won her first Major title at the 1999 US Open aged 17.
Gauff has also become only the fourth American teenager (after Chris Evert, Tracy Austin, and Williams) to win a Grand Slam singles title in the Open Era. That said, the match could have gone very differently given the way Aryna Sabalenka started.
The Belarusian hit eight winners, broke serve three times, and won the last four games of the opening set to take a quick lead. Gauff, however, dug deep and found her footing, matching Sabalenka's aggression and giving it her all.
When asked about how she turned the match around, the World No. 6 said that she knew she had to give it her all instead of giving up midway through the contest.
"I don't know [where I found the belief to turn this match around], I just knew that if I didn't give it my all, I had no shot at winning," she said.
Gauff stated that while losing the French Open title (lost to Iga Swaiten in the final last year) hurt her, she placed her faith in God to help her come out stronger.
"Oh my goodness. [Winning my first Grand Slam title on home soil] means so much to me. I feel like I'm a little bit in shock in this moment. That French Open loss was a heartbreak for me. But I realized, God puts you through tribulations and trials and this makes this moment even more sweeter than I can imagine," she said.
"Oh, [my faith] has been so important. You know. I don't pray for results. I just ask that I get the strength to give it my all and whatever happens happens. I'm so blessed in this life. So I'm just thankful for this moment. Like I don't have any words for it to be honest," she added, when asked about how importanther faith is to her.
Thanks to her US Open title win, Gauff will hit a career-high ranking of World N. 3 on Monday, September 11.


[ad_2]

Source link