Randy Arozarena has been absolutely on fire this World Baseball Classic. He's carried the Mexican team to within one game of the final. Now, he's offering up a bold take on who he'd like to see on the other side.
The United States, a team Mexico already beat, and Cuba face off on the other side of the bracket. The winner will face either Cuba or Japan, so Arozarena is admittedly getting a bit ahead of himself either way.
The Mexican star said he'd like Mexico to be the ones to eliminate the Cuban team, so his preferred matchup is Mexico vs. Cuba. The United States and Japan have their thoughts on that, but that's what Arozarena wants.
•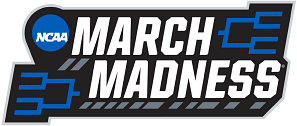 WBC fans around the world reacted to Arozarena calling his and Mexico's shot.
Many fans are impressed with Arozarena's confidence. He's played well enough to warrant it, so if he wants to call out Cuba or the United States, he can do so.
On the other hand, many fans are shocked by the arrogance. In Mexico's way is the juggernaut Japanese team headed by Shohei Ohtani. Getting through them will be no easy feat this WBC.
Additionally, the United States is the defending champion, so they're not going to go down to Cuba without a fight.
On paper, the United States has the best roster of the four. However, it's probable that Randy Arozarena wouldn't mind beating the defending champs twice in the same tournament if the opportunity presented itself.
Arozarena probably didn't forget about Will Smith ignoring his greeting in their first matchup, either.
On the other hand, the United States probably wants revenge for the 11-5 beatdown Arozarena and Mexico gave them in Pool Play.
---
Randy Arozarena's play has backed up his talk
Randy Arozarena might be talking a lot this World Baseball Classic, but he's arguably earned it. If not for two-way superstar Shohei Ohtani, Arozarena might be the best player in this tournament. He's at least playing like it.
He's hitting an absurd .471 with five doubles, a home run and nine RBIs in just 17 plate appearances. He's been outstanding.
He's also been a wizard on the defensive end, saving runs and games for Mexico left and right.
Edited by Zachary Roberts