Reilly Opelka took another opportunity to confess his dislike for doubles tennis, highlighting the lack of crowds for the Indian Wells men's doubles final on Saturday. Opelka pointed out that the stadium was relatively empty in no time after the singles semi-final between Carlos Alcaraz and Jannik Sinner, which was the last singles match of the day at Stadium 1.
Opelka has time and again spoken out against doubles, recently even declaring his belief that the format should be discontinued by the ATP tour as fans have no interest in watching doubles tennis.
Sharing a picture showing very few fans in the stands for the doubles final between Rohan Bopanna/Matthew Ebden and top seeds Neal Skupski/Wesley Koolhof, Opelka made his point again.
"Stadium cleared out quick after Alcaraz/Sinner match," Reilly Opelka wrote on Instagram.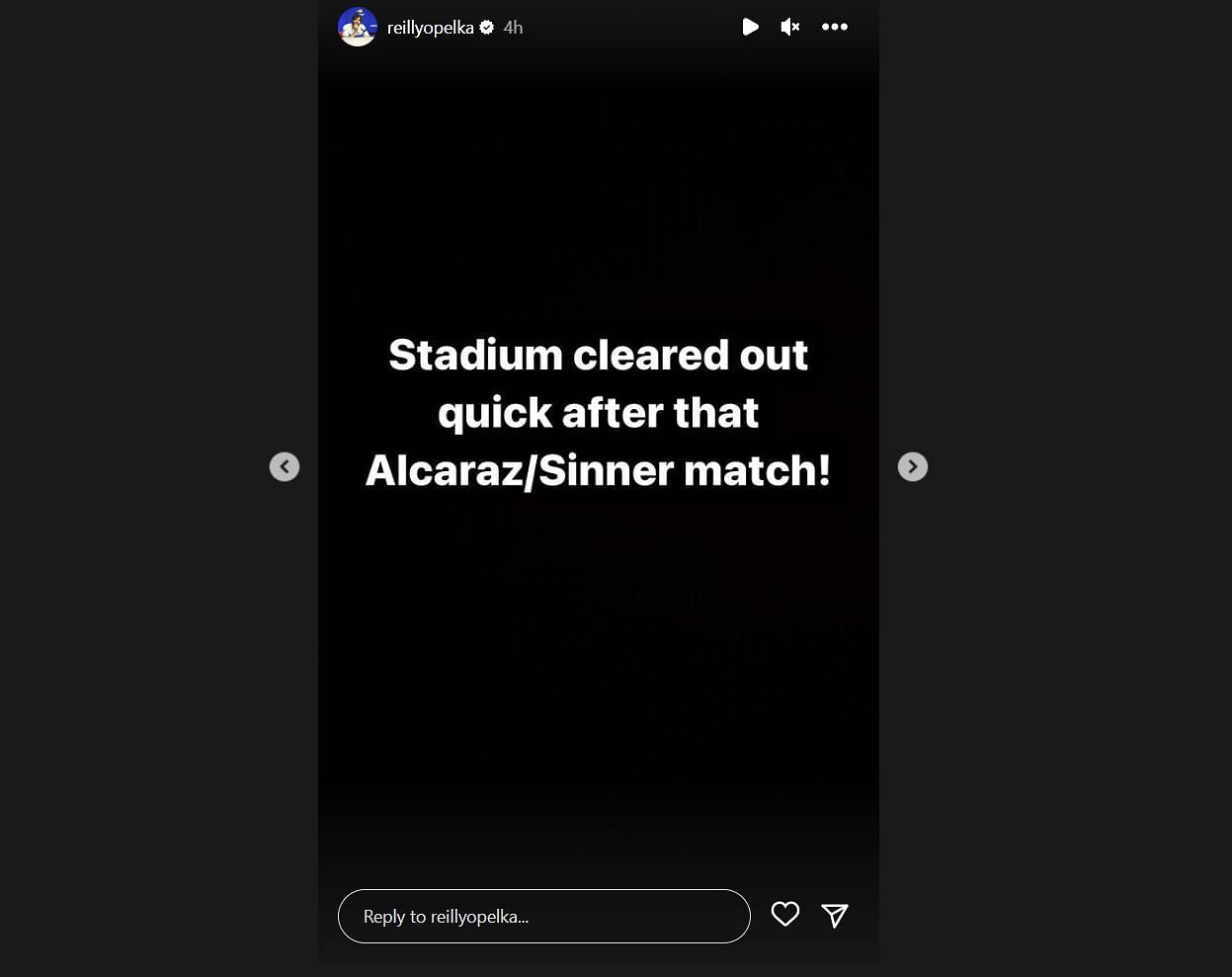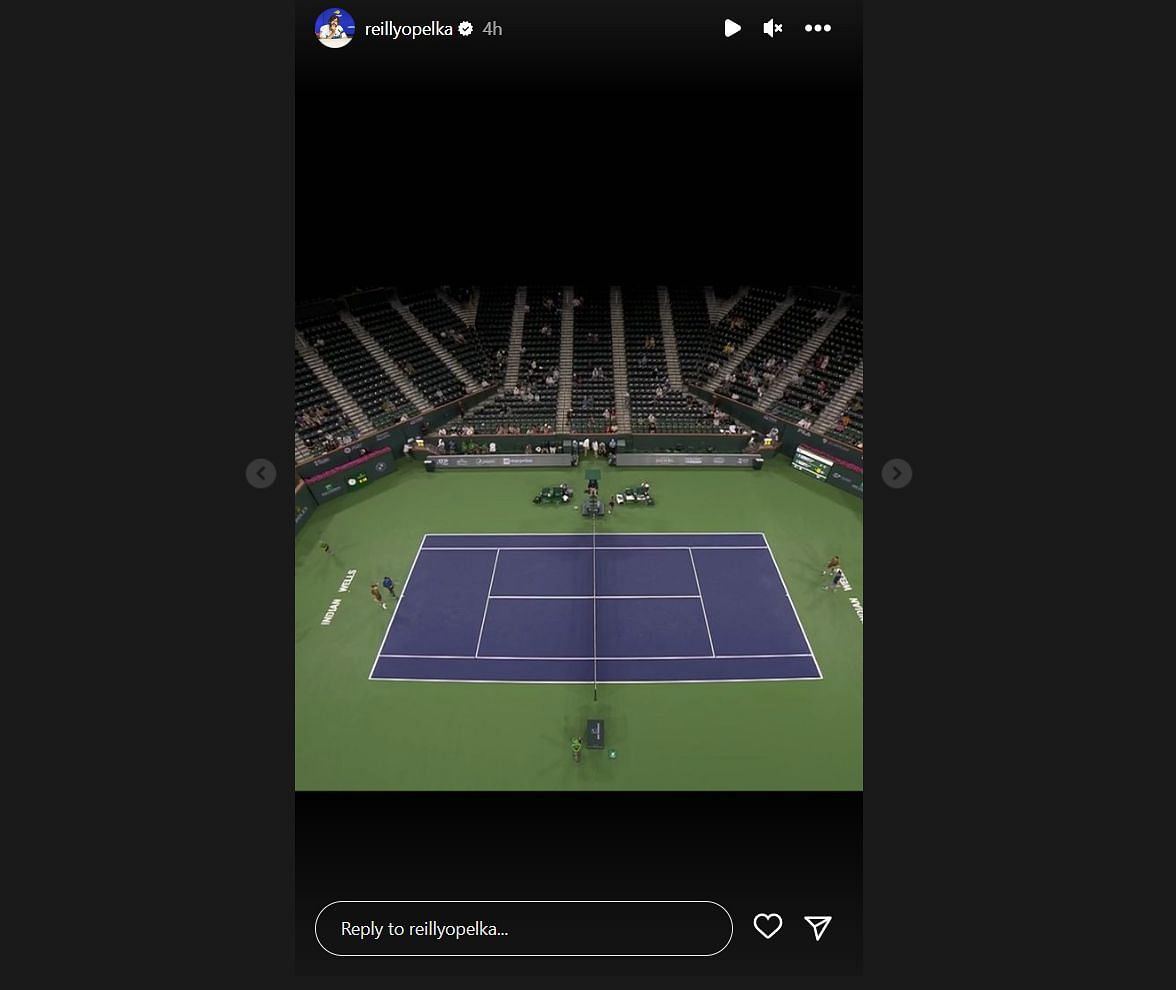 The men's doubles final turned out to be a historic occasion as Bopanna became the oldest ever Masters 1000 champion at the age of 43, courtesy of his and Ebden's 6-3, 2-6, 10-8 win over Skupsi and Koolhof in the final.
Earlier in the day, Daniil Medvedev beat Frances Tiafoe 7-5, 7-6(4) in the first men's singles semifinal, and will face Alcaraz, who beat Sinner 7-6(4), 6-3 in the second semifinal, in Sunday's final.
"Four walkovers in two rounds" – Reilly Opelka's previous dig at doubles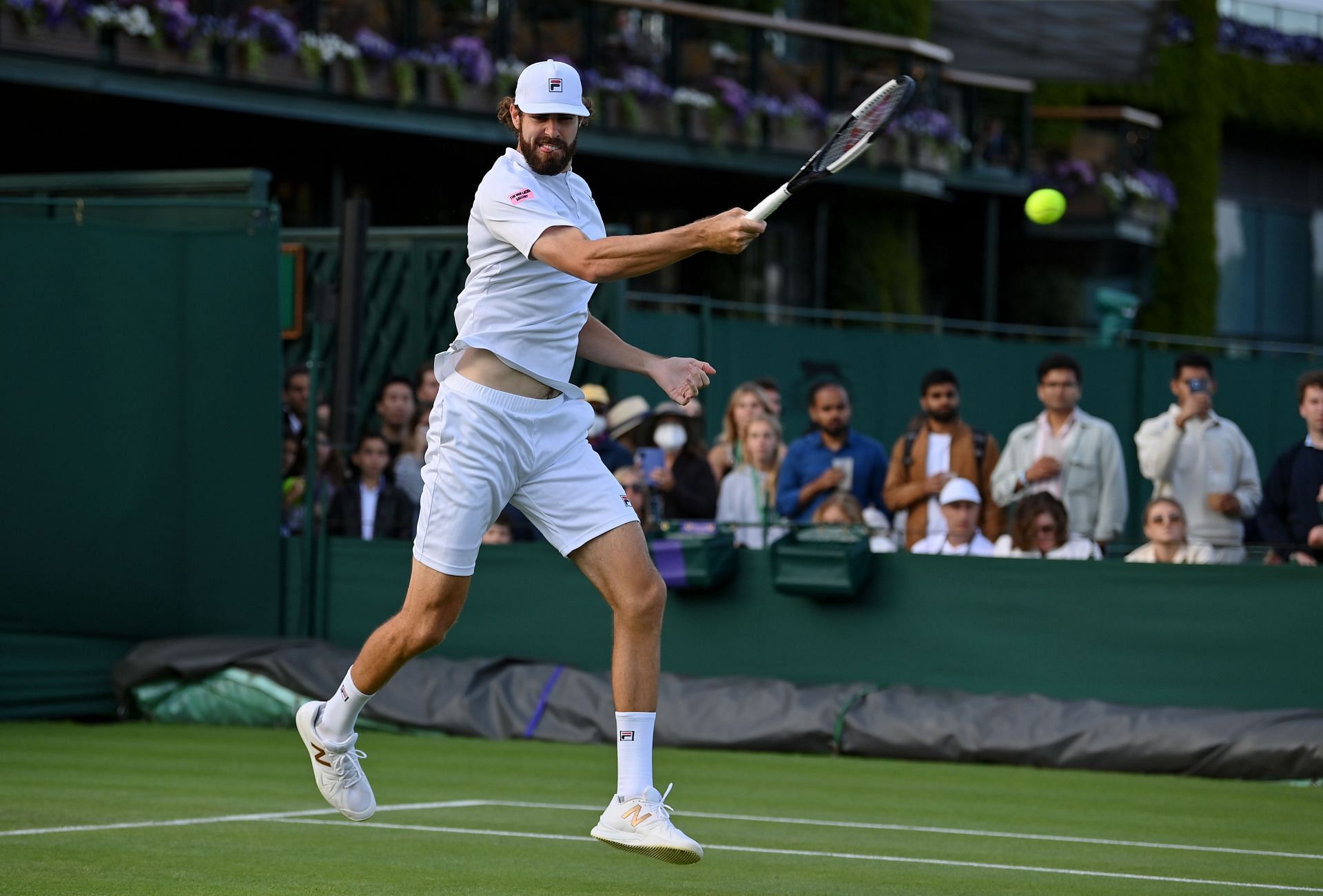 Earlier in the tournament, Reilly Opelka stressed that Indian Wells saw four walkovers within just the first two rounds of the doubles event due to certain players sacrificing doubles matches to prioritize their singles campaigns, thus reiterating his initial call for doubles tennis to be scrapped. The American player also felt that the fact that many used examples of top singles players playing doubles to present a good image of doubles only proved his point.
"Journalists using top ranked singles players as examples of people watching doubles further proves my point," Opelka wrote.
Earlier, in response to a fan's question regarding one big change he would like to see on tour, Opelka suggested that the ATP should "get rid of doubles" as he feels it is watched by fans only when top singles players are competing or when the now-retired Bryan brothers played.
"Get rid of doubles, only time people watch are when its singles players or the bry bros," he wrote on Instagram.
World No. 112 Opelka has not played on tour since the 2022 Citi Open in Washington D.C. in early August due to an injury.
Edited by Aayush Majumdar