The penultimate day of the BGIS 2023 Round 2 came to an end today (September 9, 2023). Groups 23 and 24 competed in their three matches each today and will resume their battle on Sunday (September 10). A few popular teams like GodLike, Xspark, and OR Esports presented an outstanding show there. Underdog squads such as Team GWL, Dues, Croskill, and BR Vintage also amazed the audience with their play.
Round 2 will end on September 10, 2023, with 224 teams from 32 groups progressing to the next phase. Many big names like Blind, Soul, Gladiator Esports, and more will be seen contesting directly in Round 3.
---

" class="promoted-img" loading="lazy" width="1440″ height="220″ alt="fortnite-promotional-banner" />

BGIS 2023 Round 2 Day 3 highlights
Group 23 performance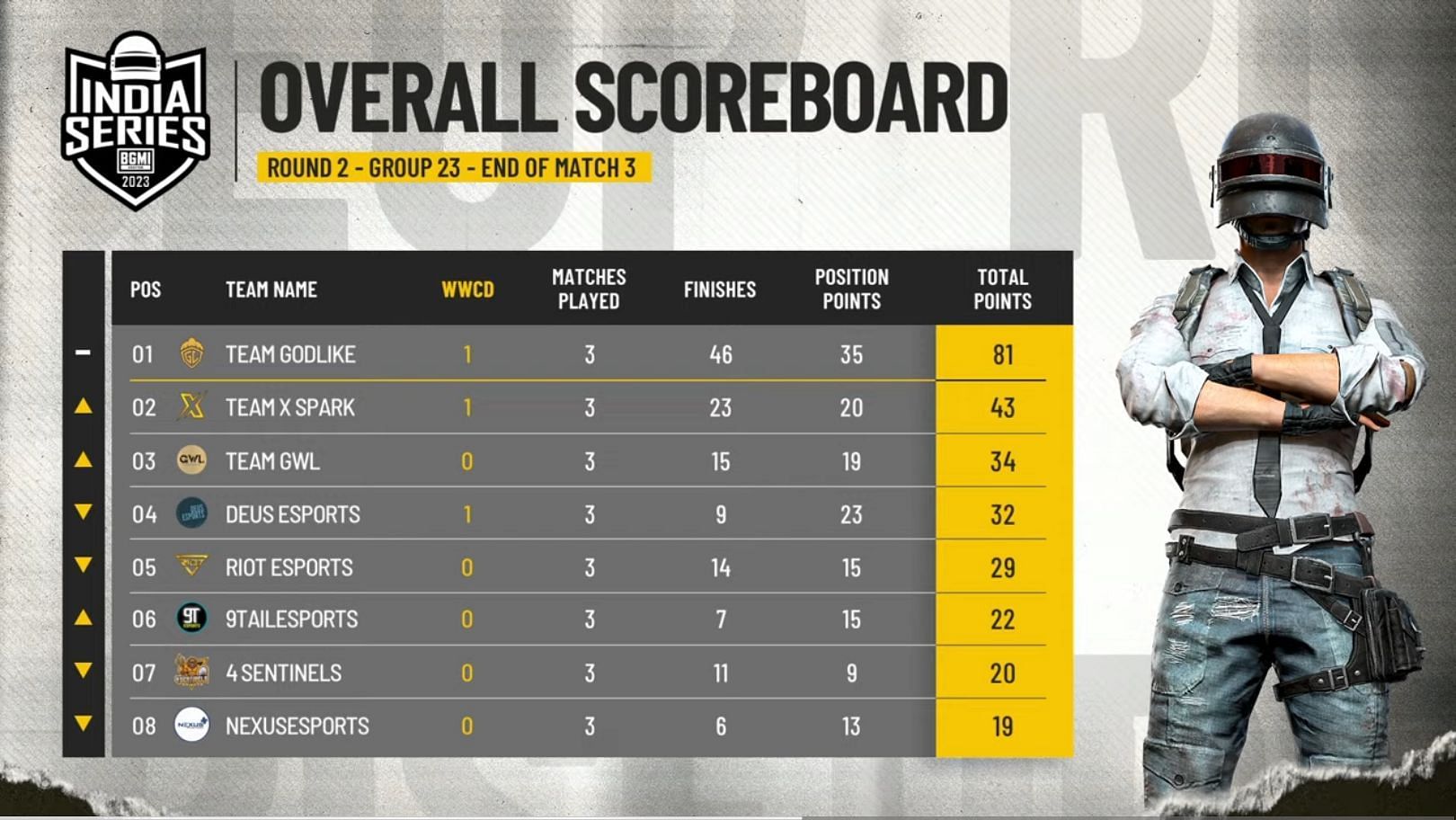 On Day 3, GodLike Esports delivered a dominant performance in Group 23 as the fan-favorite squad posted 81 points in their first three matches. The star lineup eliminated 46 enemies, more than the total points collected by their closest rival. They garnered 21 points in the first game and 30 points each in the second and third matches. All their players showcased their individual skills throughout the first three encounters of BGIS Round 2.
Team XSpark was the second-best performer with 43 points, including 23 kills. The Pukar-led roster got off to a modest start, obtaining 11 points in the opening game. They added only nine points to their tally in the second battle and then conquered the third match with 23 points. Overall, the crew took a strong spot and will fight without fear tomorrow.
Team GWL (34 points) and Deus Esports (32 points) finished third and fourth, respectively. Nexus Esports had a slow start as the lineup plundered 19 points on Saturday. Team Introverts scored only three points in their three battles.
---
Group 24 results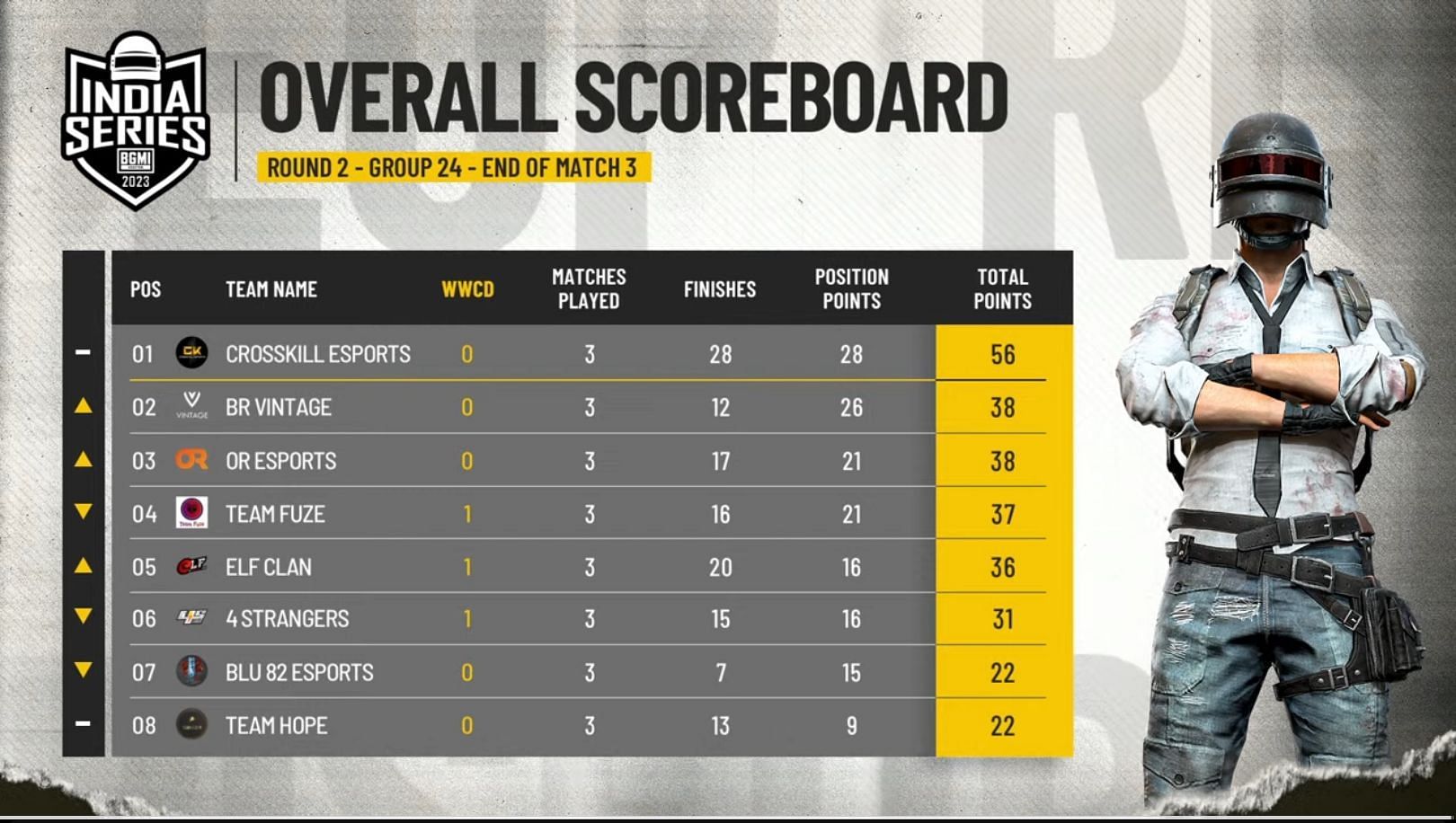 Crosskill Esports topped the table with 56 points in Group 24 despite not winning any matches. BR Vintage and OR Esports occupied second and third positions, respectively. Team Fuze, ELF Clan, and 4Strangera claimed fourth, fifth, and sixth positions, respectively, after getting one Chicken Dinner each on Day 3 of BGIS Round 2.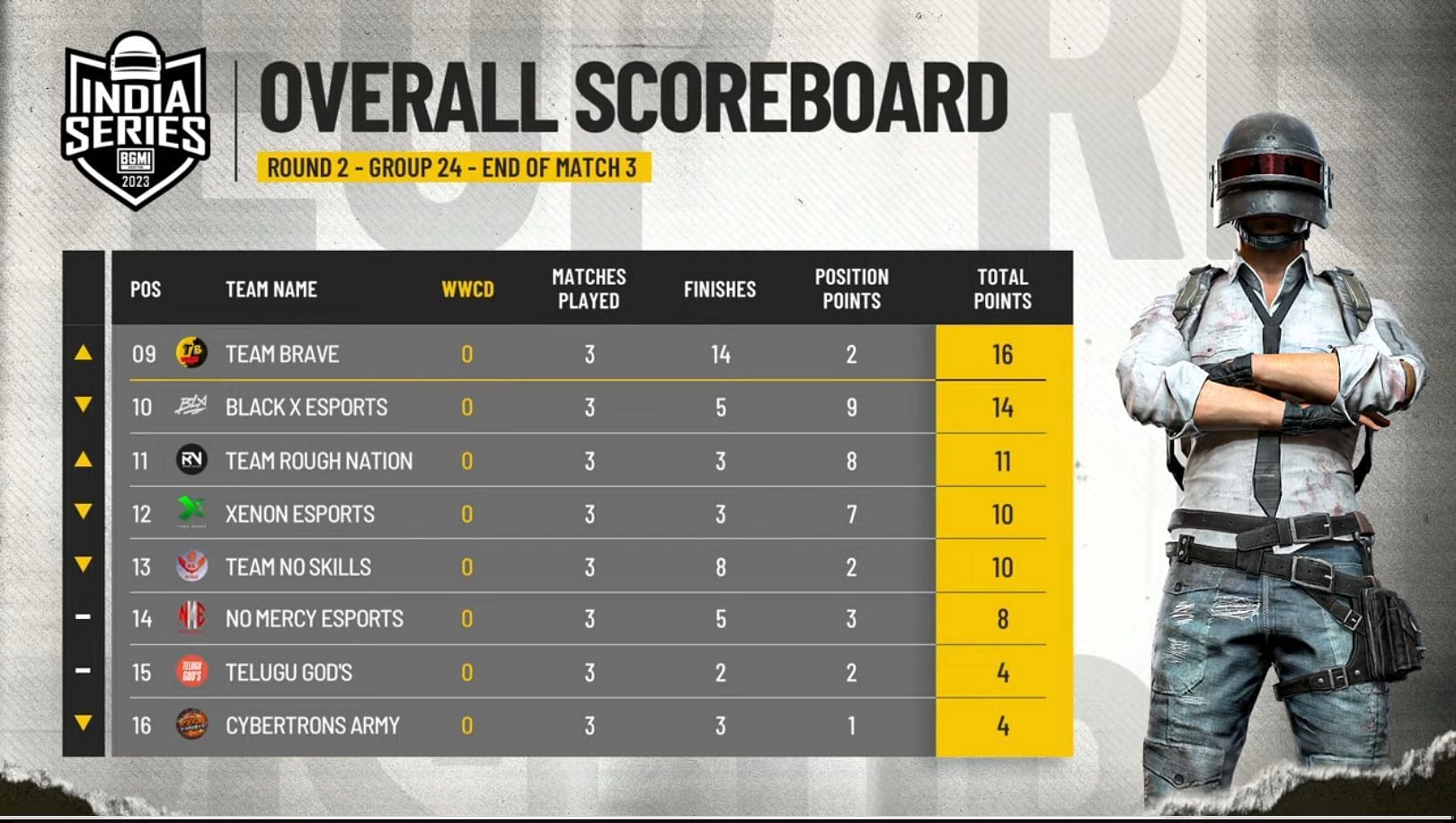 Team Brave was 10th with 16 points, including only two position points. Telugu Gods and Cybertrons Army scored four points each in their first three matches of BGIS Round 2. They will have to display some great exploits to acquire their spot in the top 7.