Jamie Erdahl believes the Washington Commanders were preseason winners.
The Commanders enter the season with Sam Howell as their starting quarterback and are in a bit of a rebuilding mode, as Washington isn't expected to compete for the NFC East title.
However, despite that, the Washington Commanders went 3-0 this preseason and NFL analyst Erdahl believes they were the preseason winners for a few reasons:
•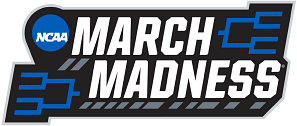 " class="promoted-img" loading="lazy" width="1440″ height="220″ alt="nfl-wordle-promotional-banner" />

🏈 NFL kickoff on Sept 7! Dive into action: Explore Schedule & Depth Chart for ultimate game-day prep!
"I think these guys kind of won the preseason just because of where we started. That was three weeks ago. August 8th. Guys came out and said, 'This guy's intense. He yells at me a lot, runs his practices kind of interesting.'"
The Washington Commanders entered the preseason with a new owner and a new offensive coordinator, who left Kansas City for the role.
In the preseason, the Commanders were able to snap the Baltimore Ravens' win streak and went undefeated. Some key players stepped up as well, and without Dan Snyder as the owner, the focus is now on the football field and not on the owner, which is why they are winners. Erdahl said:
"Of all the things the Commanders have done in the last, I don't know what are we going to call it, 10 years in terms of headlines in any month of the year?
"To me, the Commanders and specifically Eric Bieniemy and how he's running his offense, because all of a sudden, we're not talking about how intense he is. We're not talking about how crazy he might be during practice because it seems to be working."
Although Erdahl believes Washington was the preseason winner, the Commanders are sizeable underdogs to make the playoffs this season.
Sam Howell was named the starting quarterback
Sam Howell will be the starting quarterback for the Commanders as he was drafted in the fifth round in 2022.
Last season, Howell started one game and went 1-0, passing for 169 yards and threw for one touchdown and one interception. However, in the preseason, the quarterback was making some good reads and solid passes.
Commanders' 2023 season
Washington will open its 2023 season on Sept. 10 against the Arizona Cardinals and will then travel to Denver to play the Broncos.
This season, the Commanders will play the likes of the Buffalo Bills, Miami Dolphins, New York Jets and San Francisco 49ers.
🔥Ready to find out which NFL quarterback's spirit lives within you? PLAY QUIZ NOW and IGNITE your gridiron journey! 🏆
Poll : Do you think the Commanders will make the playoffs this season?
1 votes