After plenty of speculation during the offseason, Jurickson Profar has finally signed a contract. With less than two weeks to go before the MLB season starts, the talented utility man has signed a one-year deal with the Colorado Rockies. Profar will earn a salary of 7.75 million with a $1 million bonus if he hits 400 plate appearances.
When he first entered the league, Jurickson Profar was a highly rated prospect. He began his career with the Texas Rangers before moving on to the Oakland Athletics and San Diego Padres. He has 78 home runs and 313 RBIs in 836 games since making his MLB debut in 2012.
•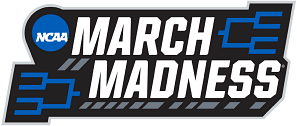 The move came as a shock to some fans who were expecting a blockbuster move for the 30-year-old. Profar had an impressive 2022 season with the San Diego Padres, finishing with 15 home runs and 58 RBIs over 152 games. He ranked fourth on the roster in homers and RBIs and finished with a .331 OBP.
MLB fans took to Twitter to debate whether this was a right move for the talented player. Many were disappointed to see Profar settle for a one-year deal with a team that finished last in their division in 2022.
Colorado is one of the most hitter-friendly ballparks in the country. With Profar signing a one-year contract, he will likely return to the market next offseason in search of a long-term deal. Similar to Aaron Judge's strategy in 2022, Profar is betting on himself.
Jurickson Profar was linked to several MLB teams including the New York Yankees
The decision to decline a $7.5 million player option from the Padres allowed Jurickson Profar to test the market. With MLB teams shelling out record amounts in free agents, there was a lot of demand for him.
The New York Yankees were rumored to be interested in the versatile switch-hitter. Several other organizations have been linked to signing Profar.
Fans were surprised to see Profar end up in Denver. The Colorado Rockies finished in last place in the National League West with a 68-94 record. They have added a few pieces to improve the roster but will face an uphill battle in 2023.