Shohei Ohtani has become one of the most talked-about baseball players in recent years, and for good reason. He is a true superstar, capable of dominating both as a hitter and a pitcher, and he has quickly become one of the most popular players in Major League Baseball.
But it's not just his on-field performance that has fans talking. It's also his off-field demeanor and the respect he shows to his fellow players and to the game itself.
That respect was on full display recently when Ohtani and the Los Angeles Angels took on the Seattle Mariners, baseball legend Ichiro Suzuki's former team. Ichiro, who retired in 2019, is widely considered one of the greatest players of all time, and he is particularly revered in Japan, where he played for many years before coming to the United States.
•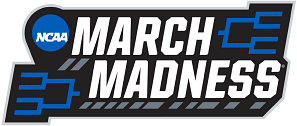 Before the game, Ohtani approached Ichiro on the field, took off his cap and bowed to him as a sign of respect. The touching moment quickly went viral on social media, with fans and commentators alike praising Ohtani for his graciousness and sportsmanship.
It's not the first time Ohtani has shown this kind of respect to his fellow players. In his first year in the MLB, when he was named the American League's Rookie of the Year, he gave a heartfelt speech in which he thanked his teammates, coaches and even the opposing players he had faced throughout the season. It was a refreshing change from the sometimes-brash attitudes of other young players, and it only served to further endear him to fans.
"What a classy guy," wrote one Twitter user.
"This is why I love Ohtani so much, he's a great role model," added another.
Shohei Ohtani continues to shine for the Los Angeles Angels in the 2023 MLB season
Of course, Shohei Ohtani's on-field performance is what truly sets him apart. He is a rare player who is capable of excelling in two different roles, and he does so with a level of skill and grace that is truly remarkable.
Having led Team Japan to their third World Baseball Classic title last month, Shohei Ohtani is back at it again with the Los Angeles Angels in the MLB. Despite their opening day loss against the Oakland Athletics, Ohtani produced a pitching masterclass which is already one of the highlights of the season. He continues to perform at the highest level every week and remains one of the best baseball players in the world.