Michael Jordan, a Chicago Bulls legend and current Charlotte Hornets owner, has decided that he's going to sell his part of his ownership. Gabe Plotkin's net worth will increase as it's expected that Joradn will sell the majority to a group led by Plotkin and Atlanta Hawks minority owner Rick Schnall.
If a sale is completed, Jordan will remain with a minority stake in the franchise, according to sources.
Gabe Plotkin's net worth is reportedly $400 million as he's an American hedge fund manager. Plotkin's Melvin Capital announced it was shutting down, leading him to explore other avenues. With the possibility of him having a huge stake in the Charlotte Hornets, it's expected that his net worth will only grow.
•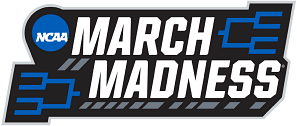 Owning an NBA team will be costly, but as we just saw with the Milwaukee Bucks, owners can sell their stakes for much more than they originally spent. Not only is it an incredible honor to own a team, but it's also a way to build Plotkin's net worth.
Michael Jordan and the Hornets will finally move on after years of disappointing basketball. Perhaps he has a chance to buy a stake in the Chicago Bulls, although that doesn't seem likely at the moment.
Charlotte will have a top pick in the 2023 NBA draft, with the hope that it can finally hit big during the draft. They drafted LaMelo Ball in 2020, and another player with his type of talent could change the trajectory of the organization.
Edited by Joseph Schiefelbein