Leah Galton admits her excellent form for Manchester United is unlikely to change her decision to not to play for England at this summer's World Cup.
The Manchester United forward scored twice in Saturday's 4-0 win over Brighton to take her Women's Super League goal tally in this campaign to eight. Only one England player – Lionesses regular Rachel Daly – has scored more than Galton.
But despite United manager Marc Skinner describing Galton as one of the "world's best wingers" recently, the 28-year-old will not be heading to Australia and New Zealand.
Three-and-a-half years ago, the forward ruled herself out of international duty with England, saying she prefers the time off during the international break to stay focused, sharp and happy.
Highlights of the Women's Super League match between Brighton & Hove Albion and Manchester United.

Despite playing the best football of her career, and the fact that Beth Mead's likely absence from the World Cup has opened up a spot, Galton is not tempted to change her England stance, even though national team figures have asked her recently about her availability.
"I'm really getting my balance right," she says. "I'm not going away and travelling on international camps so I have time off and have that time to be a normal person in a sense. I can go away with my family and have overnight stays with them.
"It worries me a little bit that if I change that, I wouldn't have that balance right. Right now, I'm happy doing what I'm doing.
"It's always nice to hear that England are asking where my head's at because you can see the talents of those players there and to be compared to that is nice. But I'm so happy right now doing what I'm doing."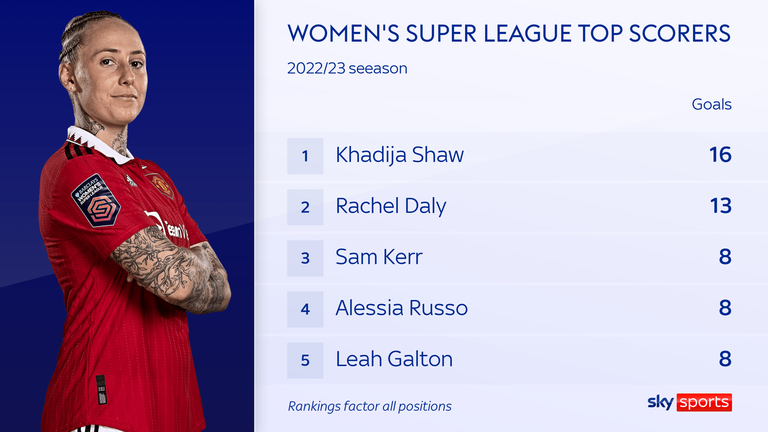 Not everybody understands her stance though. The most difficult part of Galton's decision is not convincing herself that this is the right choice, but convincing other people.
"Even to this day, it is sometimes a bit hard," she adds. "You shouldn't be looking at stuff on social media but it's hard not to. If they can't understand it then that's on them.
"I know some people still think: 'What's she doing? Why is she turning down this?'. But until they're in his situation and play every day in this line of work, I don't think they'll ever understand. So for me it's about focusing on what I think about it and keep playing well and performing for my club."
Like many across the country, Galton will be eagerly watching the Lionesses as a fan, a role she cannot wait to undertake.
"I fully back them and I'm really excited to watch them this summer," she said of Sarina Wiegman's side. "And I think they'll do really well."