The Phoenix Suns survived a late push by the Orlando Magic on Thursday night, winning 116-113. Orlando came back from as many as 12 points down to tie the game in the fourth quarter.
Phoenix had five players finish with 15-plus points in the win, led by star shooting guard Devin Booker with 19. However, it was Suns wing Josh Okogie who was the hero of the game. Okogie sealed the win with a clutch block on Orlando Magic rookie forward Paolo Banchero's game-tying 3-point attempt.
•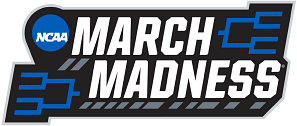 Despite shooting just 28.6%, Okogie finished with 15 points, four rebounds, four assists, three steals and three blocks.
Meanwhile, the Magic, had five players record 16-plus points. They were led by point guard Markelle Fultz, who finished with a game-high 25 points, as well as seven rebounds, nine assists and two steals on 64.7% shooting.
With the win, Phoenix (38-32, fourth in the West) ended its three-game losing streak. Orlando (28-42, 13th in the East), on the other hand, has lost two straight games and five of its last six.
The Suns will next play on Sunday against the OKC Thunder (34-36, 10th in the West). The Magic, meanwhile, will next take on the LA Clippers (37-33, fifth in the West) on Saturday.
---
Also read: Kendrick Perkins believes Suns are still not over Giannis Antetokounmpo dominating them: "Living rent-free in their heads"
---
Suns coach Monty Williams praises Paolo Banchero
Paolo Banchero may have been blocked on his game-tying 3-point attempt on Thursday. However, most would agree that the future is very bright for the 2022 No. 1 pick. This includes Phoenix Suns coach Monty Williams, who raved pregame about Banchero's unique ability to get to the free-throw line consistently,
"Most young players with his skill set can score. Not many of them get to the free-throw line consistently," Williams said.
"He's got the size to take a hit when he gets to the paint."
Banchero finished with 18 points, eight rebounds, three assists and two steals on 46.7% shooting against Phoenix.
For the season, Banchero is averaging 20.1 points, 6.7 rebounds, 3.6 assists and 0.9 steals per game on 42.5% shooting. He is getting to the line at an average of 7.4 times per game and converting on 74.6% of his free-throw attempts.
Banchero remains the clear-cut frontrunner to win Rookie of the Year with just 12 games remaining for the Magic.
---
Also read: Kia NBA ROTY Race: Latest ROTY ladder and power rankings feat. Jalen Williams, Paolo Banchero and more | March 15, 2022-23 NBA Season