Spanish golfer Jon Rahm has voiced his thoughts about the narrative surrounding money in professional golf. Rahm expressed his perspective on how the emphasis on monetary gains can overshadow the true essence of the sport.
Jon Rahm, playing in the 2023 Tour Championship, is tied at the fifth spot with a score of -12, four shots behind the leaders. The tournament winner will receive a grand prize of $18 million. Second place will earn $6.5 million, while even the last-place finisher will still claim a substantial prize of $500,000. These financial rewards, while noteworthy, echo Rahm's sentiment that the passion for victory and the pursuit of excellence remain at the forefront of every golfer's mind.
Rahm's sentiments resonate with his fellow players who prioritize the competitive spirit over financial gains. He underlined that players on the PGA Tour are driven by their desire to excel, aiming for the top spot and the satisfaction of securing a tournament win.
"It's one of the things that frustrates me about watching this broadcast. Like, we're not thinking if we miss a putt how much it's going to cost us money-wise. No chance. Like, none whatsoever. You're trying to finish as high as possible. You're trying to win a tournament," said Jon Rahm via NUCLR GOLF.
Rahm's pet peeve centers around emphasizing financial rewards rather than the intrinsic value of winning. He critiqued the tendency to transform a tournament into a financial equation, asserting that it can potentially detract from the core essence of the sport.
"It's one of my pet peeves when they make this tournament all about money because I think it takes away from it," added Rahm.
---
No major champion remembers how much money they made, says Jon Rahm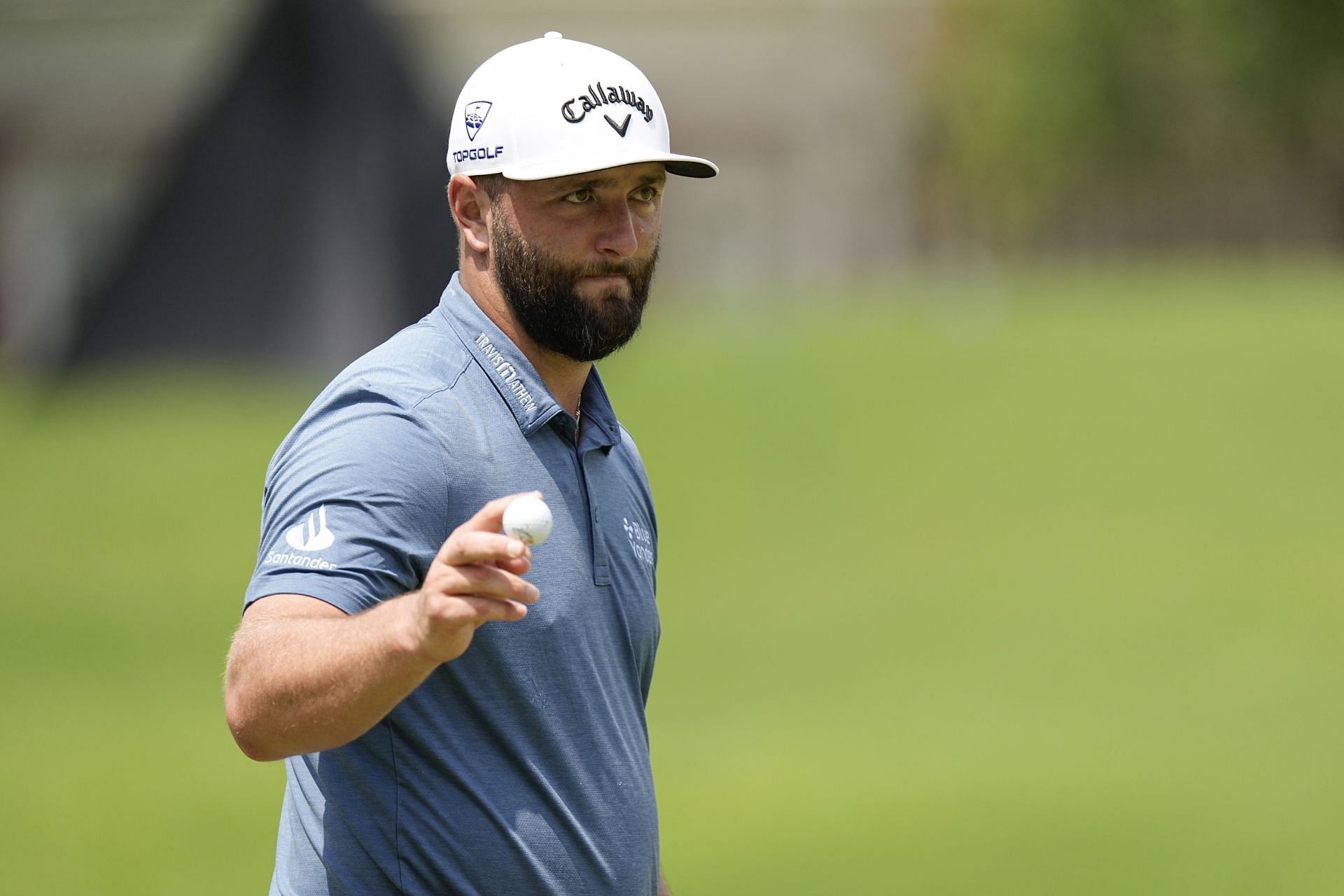 As Jon Rahm eloquently put it, the beauty of golf is in the moments of triumph on the grand stage and not in the monetary rewards. A major's allure lies in its legacy and the indelible mark it leaves on a golfer's career. This sentiment resonates with players who cherish the rich history and prestige of the game.
"When you win a Green Jacket, I can tell you right now that any major champion this year might not remember how much money they made. And that's the beauty about this game, and I think that's kind of how it should be. Obviously, I'm saying that being in an extremely privileged position financially. I mean, at that point, from first to second, you're making a ton of money, so it's more about winning than the prize itself," stated Rahm.
Acknowledging his financial privilege, Rahm highlighted the perspective that comes with being in a position of affluence within the professional golfing realm. His insight sheds light on the genuine passion that drives golfers to compete at the highest level.
Edited by Shubham Banerjee