After the New York Yankees' disappointing 2023 campaign, top outfield prospect Jasson Dominguez emerged as one of the team's few bright spots in recent weeks. However, it seemed that as soon as he burst onto the scene, he was out with a serious injury. New York manager Aaron Boone announced that the 20-year-old suffered a torn UCL.
Boone also told the media that the recovery timeline for such an injury ranges from nine to 12 months, and could require Tommy John Surgery to heal. While the injury to Dominguez was an obvious blow, the fact that no date has been set for his surgery has left many puzzled.
•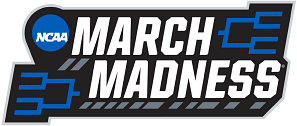 Neither Aaron Boone nor the New York Yankees have announced why there has not been a date set for a potential surgery. This has left many confused and upset about the team delaying any recovery days for the rookie phenom, as every day the surgery is pushed back is one more he is sidelined.
While some fans are upset about the lack of a surgery date, others have mentioned the fact that Tommy John Surgery is often the final option. They argue that alternative solutions could be had and that exploring all options could help Jasson Dominguez avoid the drastic recovery timeline.
The New York Yankees will likely take their time in deciding which route they will go with their star prospect; however, the longer they wait to make a decision could affect how they build their lineup next season.
The New York Yankees sit 8.0 games out of the final American League wild-card spot with a record of 71-72. The disappointing season has only been capped by the injury to Dominguez, which explains some of the ire felt by fans.
A closer look at Jasson Dominguez's phenomenal stretch of MLB action
One of the top prospects in the Yankees organization, Jasson Dominguez erupted during his limited action this season. The 20-year-old from Esperanza, Dominican Republic, appeared in only eight games before sustaining the UCL tear. However, he turned heads with his performances.
During his small window of MLB action, Dominguez produced a solid .258 batting average with a .980 OPS. Through 31 at-bats, "The Martian" racked up four home runs, seven RBIs and a stolen base.
Edited by Joseph Schiefelbein