Michael Jordan is reportedly in talks to sell his majority stake in the Charlotte Hornets. ESPN's Adrian Wojnarowski took to Twitter to break the news, stating:
"ESPN Sources: Charlotte Hornets owner Michael Jordan is engaged in serious talks to sell a majority stake in the franchise to a group led by Hornets minority owner Gabe Plotkin and Atlanta Hawks minority owner Rick Schnall."
"No deal is imminent, but there's significant momentum on a sale that would eventually install Plotkin and Schnall as the co-governors of the Hornets, sources said. If sale is completed, Jordan would be expected to keep a minority stake in team."
•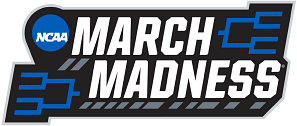 Check out Adrian Wojnarowski's tweets below:
Michael Jordan initially sold a minority stake in the Charlotte Hornets to a group led by Plotkin in 2020. Jordan, who is widely considered the greatest basketball player of all-time, originally bought into the Hornets ownership group in 2006.
In 2010, Jordan took over as the majority owner of the franchise, reportedly paying $275 million. The Hornets are reportedly worth $1.77 billion today meaning that Jordan stands to make a tremendous profit on his initial investment if the deal goes through.
Michael Jordan and LeBron James once teamed up in pick-up basketball
Michael Jordan and LeBron James are widely regarded as two of the greatest players to ever play the game of basketball. The two superstars once teamed up on the basketball court, according to James, who told the story on UNINTERRUPTED's WRTS: After Party, stating:
"That's Michael Jordan's camp in Santa Barbara. We were on the same team then. I was a rookie in the league, and I went to Santa Barbara to MJ's camp and we used to play around nine o'clock PM. The camp would end, he would let the kids watch the first game around like 8:30 and then he'd have all the kids leave.
"We would stay along with the college kids that he would invite to the games as well, or to the camp I should say. We would get a good a** run in for about a good hour, hour-15, and yeah, so I was on the team with MJ and we didn't lose a game."
Playing against Jordan or James would present opponents with a difficult task defensively. Attempting to guard both on the same team is almost impossible, making it easy to see how they won every game despite Jordan being retired and James being a rookie in the NBA.
Watch LeBron James discuss teaming up with MJ below (starting at the 21:50 mark):
Edited by Caleb Gebrewold