Jayson Tatum had a rough shooting night against the Minnesota Timberwolves on Wednesday and then fell on his hips after a thunderous dunk. He did just enough to help the Boston Celtics win but has been ruled questionable for tonight's matchup against the Portland Trail Blazers.
Tatum is reportedly dealing with a bruised left hip after a scary fall that had Boston fans in near panic. The All-Star game MVP, however, managed to shake it off, but gingerly walked back to the bench.
•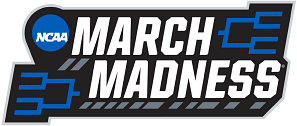 The Boston Celtics kept him limited in practice on Thursday, which could mean he will be in street clothes tonight versus the Blazers. Boston will be playing the first set of back-to-back games starting with the match in Portland.
Jayson Tatum could be given more time to recover from his contused hip tonight.
Celtics head coach Joe Mazzulla could also try to give his star forward a breather. Tatum hasn't been shooting well, particularly from beyond the arc. He has shot 35.7%, 20.0% and missed all of his eight shots from deep against the Timberwolves.
Boston (48-22) could still reclaim the top seed in the Eastern Conference if they can continue winning and the Milwaukee Bucks (50-20) falter. The Philadelphia 76ers (46-22) are also hot on the heels of the Celtics, which will make Tatum's availability even more important.
The Celtics could also be looking at the long term. They may want to allow the four-time All-Star to recover regardless of where they end up in the standings.
Also read: Jayson Tatum Stats: How does the Boston Celtics star compare to the other MVP candidates this season?
---
What is Jayson Tatum's status tonight against the Portland Trail Blazers?
Jayson Tatum is questionable to play tonight for the Boston Celtics versus the Portland Trail Blazers. He was given that designation following an ugly fall against the Minnesota Timberwolves on Wednesday.
---
When will Jayson Tatum return?
The reigning Eastern Conference MVP's availability will depend on how much his bruised left hip has healed. Boston is scheduled to play the first night of a back-to-back set, so the team may force him to sit out.
If there is nothing on his hip except the bruise, they could insert him back into the lineup the following night versus the Utah Jazz.
Jayson Tatum has been a stud for the Boston Celtics this season. He has missed just five of the team's 70 games. Unfortunately, he might add to that total when the Cs take on the Blazers.
Tatum's importance to the Celtics can't be overemphasized. He was an MVP candidate for most of the season before Boston struggled after the All-Star break. His partnership with Jaylen Brown makes the Cs a legitimate threat to win it all this year.
Boston may choose to err with caution regarding Tatum's bruised left hip and give him plenty of time to recover.
Edited by Michael Macasero