Pursuing an Olympic dream is hard enough, let alone when your own twin brother is standing in your way.
That is the problem facing Wales' Ioan and Garan Croft.
But they will never fight each other.
The twins had an extraordinarily successful 2022, boxing at 67kgs and 71kgs respectively.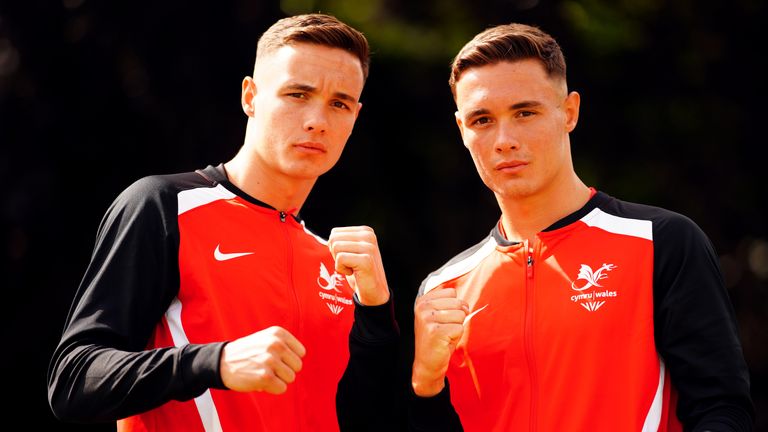 Last year Ioan Croft won a gold medal at the Commonwealth Games and a bronze medal at the European championships, one of the hardest international tournaments in Olympic-style boxing.
Garan Croft was a bronze medallist at the Commonwealths last summer and an even more impressive light-middleweight silver medallist at the European championships.
Their achievements are all the more noteworthy as they're only just 21 years old.
"I was obviously gutted at the time," Garan Croft said of his European silver. "It's very physically demanding for someone of my age to actually fight five times in the space of about 10 days, against high-class opponents as well."
At the Commonwealth Games he lost to Ireland's Aidan Walsh. "That was a hard one to take," Croft told Sky Sports.
"He's very tricky. After watching it back I really think personally, for the style of boxing I prefer, I think I could have done enough. That's the way it goes.
"Looking back now, I loved the Commonwealth Games and I just had to take that one on the chin."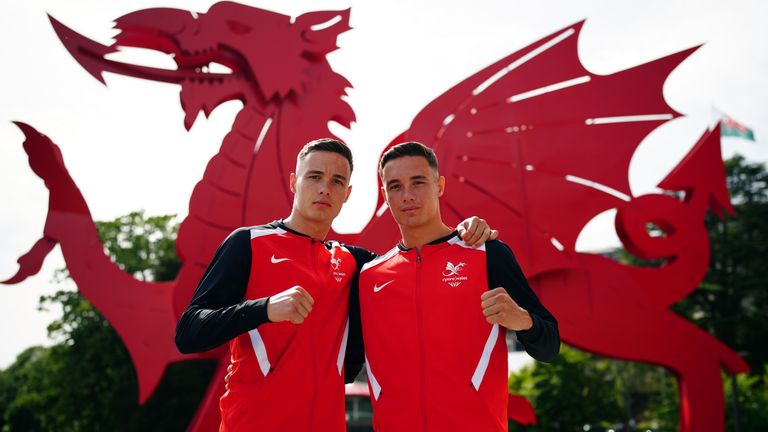 It was still a special moment for their family.
"For me to win the Commonwealths just rounded off a near perfect year," Ioan Croft told Sky Sports. "I had a tough semi-final with Tyler Jolly, a pretty close fight. A physical fight as well.
"It's a weird feeling, after that fight I just felt there was no way I was coming home with anything less than the gold.
"I wasn't nervous at all. It's just everything I had done that year, near enough my whole career even, just came to that moment.
"I just felt like nothing could have possibly gone wrong that day."
They're from the small Pembrokeshire village of Crymych. The twins began boxing at the then tiny Cardigan ABC, now a thriving gym.
"Round here when someone starts doing well everyone gets behind them," Ioan Croft said. "People here do tend to get behind our own and really do push them on.
"I remember going back into the gym about two weeks after the Commonwealths, I don't think I've seen it as busy in my life and that was nice to see, kids getting involved and starting to do well.
"Hopefully there'll be another Commonwealth champion coming out of Cardigan ABC."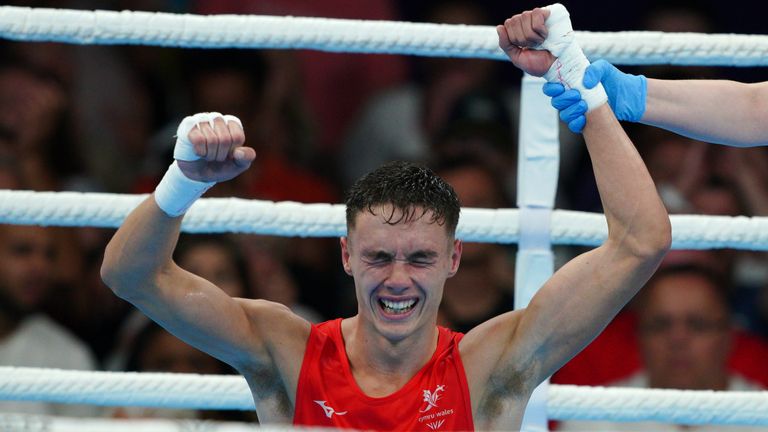 But the year ahead will be difficult. The first Olympic qualification event, the European Games begins in June. Now welterweight has been removed as an Olympic weight class, Ioan Croft will have to move up to his brother's division.
Through competing in international tournaments now the twins will be vying with one another to win the 71kgs place on GB's Olympic team.
"I'm left with little choice to be honest because I'll never make 63.5kgs, 67's a bit tight as it is but it's doable. I'm having to move up to 71kgs. It's not ideal but it's what we're working with at the moment," Ioan Croft said.
Garan added: "Ours is an awkward situation and not one we'd ever thought we'd be in. But we're just going to have to go for it ourselves and be mature about it and do what's best."
But under no circumstances, even for an Olympic place, would the twins box each other.
"It would just be out of the question really. It wouldn't make any sense," Ioan said.
Garan agreed: "That's the last thing they'd ever want, they'd never allow it. We'll be boxing at different tournaments. Even if we were at the same tournament and met each other in the semi-final or final, they'd just withdraw one or whatever.
"Whatever happens we'll never box each other."