Virender Sehwag believes MS Dhoni will not attach much significance to the 5000-run milestone he has achieved in the Indian Premier League (IPL).
Dhoni crossed the 5000-run mark during his three-ball 12-run knock in the Chennai Super Kings' (CSK) IPL 2023 clash against the Lucknow Super Giants (LSG) in Chennai on Monday, April 3. The two sixes he hit eventually proved the difference as the home team won the match by 12 runs to open their account in the tournament.
During a post-match discussion on Star Sports, Sehwag was asked about his thoughts on MS Dhoni achieving the milestone, to which he responded:
"If you ask MS Dhoni, he will ask what difference it makes, whether he has scored 5000, 3000 or 7000 runs, the important thing is to win the trophy, which he has done. I don't think he goes after or thinks about milestones."
The former Indian opener pointed out that such records are just for remembrance post-retirement, saying:
"I was also like that. Who knows how many runs have been scored but it is true that these numbers are remembered later. When you retire, it is remembered that this player scored so many runs in the IPL."
Sehwag was particularly appreciative of Dhoni for achieving the milestone while batting in the middle order, elaborating:
"The expectation is that the top-order batters will score the most runs. MS Dhoni comes in the middle order or lower-middle order and he has scored 5000 runs. No player might be able to score so many runs while playing at that number. He is consistent, scores runs and wins matches for his team. He is a very big player."
Dhoni is the seventh player and fifth Indian to breach the 5000-run mark in the IPL. Virat Kohli, Shikhar Dhawan, Rohit Sharma and Suresh Raina are the other Indians to have achieved the milestone.
---
"You need to have the ability to soak the pressure and along with that the power game" – Irfan Pathan on MS Dhoni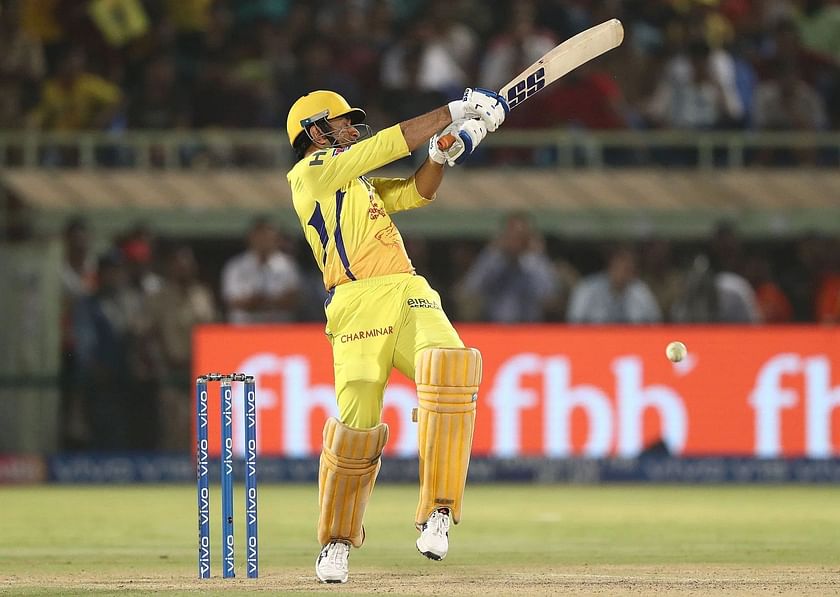 Irfan Pathan was further asked about Dhoni having scored difficult runs in crunch situations, to which he replied:
"You need to have the ability to soak the pressure and along with that the power game, which he has. When he stands in the middle, it seems an extremely powerful person is standing with strong shoulders and wrists. He has an amazing backlift and the speed at which the bat comes down is amazing. His longevity will always be praised."
Among the seven batters to have breached the 5000-run mark in the IPL, Dhoni is the only one to have predominantly batted at No. 5 or lower. He has remained unbeaten in 80 of the 208 innings he has played in the tournament, with 84* being his best effort.
Poll : Is MS Dhoni the best-ever finisher in the IPL?
0 votes