Most people are familiar with A.J. McCarron because of Alabama's three BCS national championships.
He led Alabama in 2010, 2012 and 2013 to the BCS national championship. In 2012 and 2013, McCarron was named to the second team in the SEC twice. In 2013, he was named to the first All-American team and took home the Maxwell Trophy, Johnny Unitas Golden Arm Award and Kellen Moore Award.
The Cincinnati Bengals selected McCarron with the 164th overall pick in 2014. He stayed there from 2014 till 2017. Before joining the Houston Texans in 2019, he played for the Oakland Raiders in 2018.
•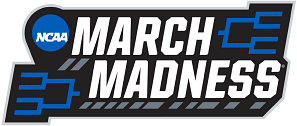 In 2014, A.J. McCarron agreed a $2.4 million, four-year contract with the Bengals. He agreed a $10 million, two-year contract with the Bills in 2018. He agreed a $4 million, one-year contract with the Houston Texans in 2020. During his stint in the NFL, McCarron earned $15.6 million with five different teams, earning $4 million in his last full season.
A.J. McCarron is currently tossing footballs in the revived XFL spring season. While some may perceive that as a downward move, for McCarron, it represents a tremendous opportunity. He admitted to ESPN:
"I've kind of been counted out" ever since he graduated from college. "Just coming out here to play is enjoyable. I yearned to play. I like playing, not always just as a backup, although it is a good living, and I do like it. I'm grateful to the XFL."
As per ESPN, McCarron reportedly earns roughly $60,000 each season in the XFL, with a $5,000 weekly salary and $1,000 win incentives.
---
Does A.J. McCarron have any endorsement deals?
Jack's and A.J. McCarron are partners. McCarron appears in an advertisement for Jack's Southern Fried Chicken Sandwich. Since that time, it has developed into one of the top fast-food joints with a southern tradition.
---
How has A.J. McCarron performed in the XFL?
McCarron, who has been among the top signal-callers in the XFL this season, has been instrumental in a couple of come-from-behind wins for the St. Louis Battlehawks.
His decisive performances have been a major factor in the team's good run. McCarron has guided the Battlehawks to a 5-2 record, which has them move to second in the XFL North Division, just behind the DC Defenders. McCarron has passed for 1,544 yards this season, 17 touchdowns and only four interceptions.