Former USC star Matt Leinart has been in the public eye since his Trojans days. He's quite successful in his own right, both on the field and off it. We will focus on the tangible kind of success here, which boils down to his net worth.
Being a former NFL player, he's earned millions over his pro career. As a current broadcaster for FOX, he's still rolling in considerable dough.
Matt Leinart's net worth in 2023
•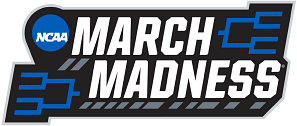 Numerous sources online have different estimates of Matt Leinart's net worth as of this year. The former USC football standout is reportedly worth between $12 million-$16 million as of 2023. But there is no immediately accessible information confirming or denying this number in any way.
How much did Matt Leinart earn in his career?
Leinart is counted among the greatest players in Trojans' history. He was projected as a first-round pick in the 2006 NFL Draft, ultimately drafted by the Arizona Cardinals.
In 2006, he signed a six-year contract with the Cardinals (via the LA Times). This contract included a guaranteed $14 million salary, and averaged $8.4 million every year. Interestingly, he is almost unanimously considered a major draft bust by a lot of fans.
As a broadcaster
As a FOX broadcaster, however, figures aren't immediately available. He is an analyst on the network's "Big Noon Kickoff" college football pregame show.
High-profile broadcasters usually get paid as much as pro athletes. Tom Brady, for example, reportedly signed a 10-year, $375 million to call games for FOX, as per USA Today. Leinart isn't obviously on the same level as Brady, but could be still drawing close to seven figures.
Take these assumptions with a massive grain of salt as there is absolutely no way to confirm anything as this information seems classified.
Either way, whether Matt Leinart's career panned out in the NFL or not, he still remains a USC football legend.
Edited by Sidharta Sikdar