Aaron Judge has solidified himself as a true leader of the New York Yankees roster. The 31-year-old was instrumental in scripting another comeback victory for the team in their extra inning 6-5 win over the Baltimore Orioles. Manager Aaron Boone heaped immense praise on his captain for bailing out his team once again.
Aaron Judge has been in emmaculate form recently. In Tuesday's game against the Orioles, the outfielder hit a game tying one out home run in the ninth inning. On a 0-2 count pitch by reliever Felix Bautista, Judge hit the 87 mph splitter deep into left center field for a 403 feet dinger as the Yankees stadium erupted in elation.
No one was surprised that Judge actually accomplished it as such as been his form, going on a nine consecutive hit streak. His average has improved to a season high .298 and there is no doubt that his team is winning if he's successful at the box. After the game his skipper himself spoke highly of him, saying:
•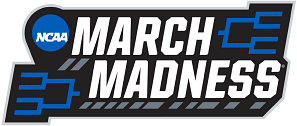 "He's the best player in the world right now and he continues to show you why all the time."
Even his teammates said they were quite unnerved during his at-bat because they somehow knew their leader was going to deliver. Anthony Volpe, who hit the game winning, sacrifice fly in the tenth said:
"No one was surprised. Everything he does, he makes look easy."
Yankees in season best form after Aaron Judge's return to form
The Yankees at one point were ten games behind the division leaders Tampa Bay Rays, but meritoriously have cut that margin down to half. After returning from a 6-1 road trip for two series, their home victory marks the fifth straight win. They have improved to a 15-5 record in their last twenty games and even though it has been a team effort, majority of it can be attributed to Aaron Judge who has 21 hits and 22 RBIs including eight homers in his last fifteen games.