Francisco Lindor and his Team Puerto Rico teammates had mere moments of delight after defeating Team Dominican Republic in the World Baseball Classic Pool D finale Wednesday night.
Lindor and his fellow Puerto Ricans mobbed one another to celebrate advancing to the WBC knockout round and eliminating the Dominicans. But in the blink of an eye, elation turned to concern as Edwin Diaz crumpled to the ground clutching his knee.
•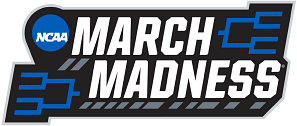 Diaz, the superstar closer of the New York Mets, had just slammed the door on the Dominican Republic by striking out the side in the bottom of the ninth and earning the save in Puerto Rico's gigantic 5-2 victory.
A teammate of Francisco Lindor's on the Mets, Diaz suffered a torn patellar tendon in his right knee and will miss the entirety of the 2023 season after signing a five-year, $102 million contract extension this winter. It is a temendous blow to the Mets, who have "World Series of Bust" asprirations this season.
In the wake of the tragic injury, many baseball fans – the loudest of whom reside in Mets Nation – are questioning why multi-million dollar superstars are risking their careers, as well as the fortunes of their MLB teams, by taking part in a glorified exhibition tournament that is the World Baseball Classic.
Francisco Lindor answered the critics Thursday, telling Marly Rivera of ESPN:
"It is the dream of every Puerto Rican ballplayer to wear Puerto Rico's colors and to represent our country. And not only Puerto Ricans, but every player in the WBC considers being here the ultimate honor."
The World Baseball Classic came about as baseball was finding great difficulty finding its way consistently into the Olympics, leaving many players without a forum to play for their nation.
Since 2006, there have been five WBC competitions, and the tournament is scheduled to take place every four years. While it is not the Olympics, Francisco Lindor says this tournament is tremendously important to those that get the opportunity to take part. He told ESPN:
"I understand how Mets fans are hurting. But while for so many people the regular season is what counts, playing in the WBC means just as much to all of us."
Francisco Lindor, Puerto Rico to play Mexico in World Baseball Classic quarterfinals on Friday
Francisco Lindor and his Puerto Rico teammates will take on Team Mexico in the World Baseball Classic quarterfinals without Diaz.
As for the Mets, they are now scrambling to find a closer to replace Diaz as the 2023 season looms just two weeks away.
Edited by Joseph Schiefelbein