Sterling Sharpe is definitely one of the most talented wide receivers to ever play in the NFL. Drafted by the Green Bay Packers as the seventh overall pick in 1988, the South Carolina alum played seven seasons in the NFL, having his career shortened by a neck injury.
Despite not playing for long, he was largely successful during his playing days in the NFL. However, unlike his brother Shannon Sharpe, he has not been inducted into the Pro Football Hall of Fame. In essence, does Sharpe deserve a shot at the exclusive honor?
•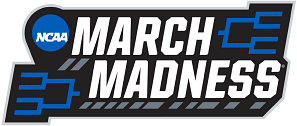 Sterling Sharpe's NFL Career
Sharpe wasted no time in making an impact as a rookie in the NFL. He started every game in the 1988 season and was a key member of the Packers' offense. The wide receiver recorded 55 receptions for 789 yards and 1 touchdown, showing loads of promise.
As he played more years in the league, he became a force to be reckoned with, becoming widely known as one of the best in his position. He broke a number of Packers' long-standing records, priming himself as a potential legend in the game.
The arrival of quarterback Brett Favre to the Green Bay Packers in 1992 massively aided the performances of Sharpe. Together, the duo formed a formidable passing combination and emerged as one of the premier tandems in the league.
Unfortunately, a neck injury would cut his playing days short after the end of the 1994 season. It forced him to retire from the sport in his prime in an unacceptable way. He ended his NFL career with 595 receptions for 8,134 receiving yards, and 65 touchdowns.
A Case for Pro Football Hall of Fame
Despite being inducted into the College Football Hall of Fame in 2014, there are questions on whether he will receive the same honor in Pro Football. His short career appears to be a stumbling block in his route to immortality in the NFL.
Without a doubt, he is one of the best wide receivers of his generation. He had a reputation for being a resilient receiver with a firm grip, unafraid to venture into the middle of the field to catch challenging passes while surrounded by defenders.
Sharpe's achievements in his playing days were immense, and it evidently showcases his consistency. In his seven seasons, he led the league in receptions three times, in receiving yards once, and in receiving touchdowns twice. He is also a five-time Pro Bowler.
There are those who contend that he played a limited number of seasons to be considered for the Hall of Fame. Definitely, a couple more strong years in the league would have enhanced his credentials. However, his incredible and consistent numbers speak for him. We already have players with seven seasons, like Gale Sayers, in the Hall of Fame.