Deion Sanders is one of the greatest football players ever, whether be it in college or the pros. If Prime Time was a legend in the NFL, then he was even more of a beast playing for the Florida State Seminoles. But for all that he accomplished for the 'Noles, did Deion win a Heisman trophy?
We'll be exploring that question here: what went down during Coach Prime's career, and how at this stage he can still get one in another way. So without further ado, let's begin.
Did Deion Sanders win a Heisman trophy?
•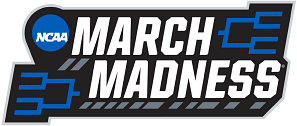 No, he didn't. He wasn't even close to the top three in voting back in 1988. According to 247Sports, he finished #8 in Heisman voting that year. The winner that year was his namesake, Barry Sanders–whom many people mistake as Coach Prime's brother.
Despite not winning a Heisman, however, Deion's mark on the 'Noles remains legendary to this day. A Jim Thorpe award winner, he was the nation's best defensive back in '88. He was also a two-straight consensus All-American cornerback.
Sanders being snubbed for the Heisman landed him in every list of all the greatest players to never win the trophy, alongside other legends like Peyton Manning.
Coach Prime's "alternative" road to a Heisman
Although Sanders' time to win a Heisman is long gone, perhaps he still does have a chance to see one in his camp. And two Buffaloes players could theoretically win it for him.
According to updated Heisman odds by the U.S.A. Today Buffaloes Wire, Sanders' son Shedeur and cornerback Travis Hunter are gaining traction for the award. Both Sheuder and Hunter have +3500 odds to win college football's most coveted individual accolade. The two Buffs standouts are among the top 17 players in the running for the trophy this season.
Shedeur's case for the trophy was made clear with his record-setting debut against TCU. In the game, he threw for 510 yards–the most ever thrown by a Buffaloes player in school history. Hunter, on the other hand, showcased his ability to be a two-way threat, punctuated by this amazing play:
Both Shedeur and Travis are two of Coach Prime's best chances to bring a Heisman trophy to Boulder this season–and perhaps through his door if his son does win.
Edited by Abhimanyu Gupta