[ad_1]

American teenager Coco Gauff secured her first Grand Slam title at the 2023 US Open by defeating Aryna Sabalenka in a thrilling final, coming from behind to win 2-6, 6-3, 6-2 in two hours and six minutes on Saturday.
The sixth seed entered the title bout as the underdog against the powerful second seed, who is set to become the World No. 1 player on Monday, replacing Iga Swiatek at the top of the WTA rankings.
However, in a final marked by numerous mistakes from both players and witnessed by a record crowd of 28,143, it was Coco Gauff who displayed composure in critical moments, ultimately earning a well-deserved victory.
Gauff achieved a milestone by becoming the youngest player since Serena Williams to claim the US Open trophy. Williams secured the title in 1999 at the age of 18 by defeating Martina Hingis, 6-3, 7-6(4) in the final.
In light of this, Barack Obama and his wife Michelle Obama took to social media to congratulate the teenager. The former US President expressed his admiration for her and predicted that the best is yet to come.
"Congratulations to US Open champion, @CocoGauff! We couldn't be prouder of you on and off the court – and we know the best is yet to come," Obama wrote on X (formerly Twitter).
Meanwhile, the former First Lady of the United States took to Instagram and wrote:
"So proud of you, @CocoGauff! Your hard work and grit was on display throughout this tournament. This is your moment!"
The power couple was in attendance at the Arthur Ashe Stadium to watch Coco Gauff compete in the first week of the New York Slam. The champion also met with them afterwards to seek advice.
---
"I feel like I'm a little bit in shock in this moment" – Coco Gauff after winning her first Grand Slam title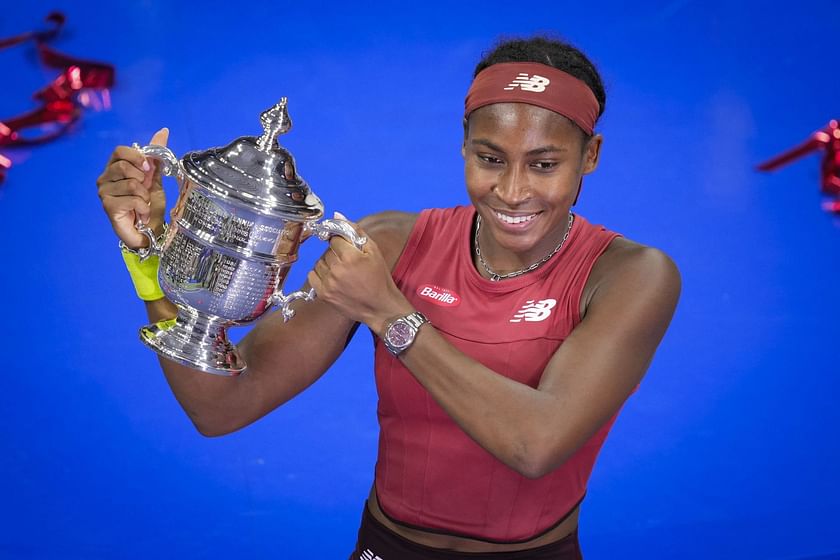 Coco Gauff admitted in her victory speech that she was shocked after winning her first Grand Slam title at the 2023 US Open. She added that losing in the French Open final last year (to Iga Swiatek) was heartbreaking, but that this victory was even sweeter because of it.
"It means so much to me, I feel like I'm a little bit in shock in this moment. That French Open loss was a heartbreak for me but I realised God puts you through tribulations and trials and this makes this moment even sweeter than I could imagine," she said.
The American added that her faith has played a significant role and that she was grateful for this moment.
"[My faith] has been so important. I don't pray for results, I just ask that I get the strength to give it my all and whatever happens, happens. "I'm so blessed in this life so I'm just thankful for this moment, I don't have any words for it to be honest," Coco Gauff said.


[ad_2]

Source link