Over the past few weeks, Dwight Howard has been on a mission. The former NBA star is jokingly trying to recruit players to leave the league and form a superteam with him in Taiwan. One of his latest targets is a former teammate of his.
During a recent appearance on FanDuel TV, Dwight Howard was asked about one of the biggest rumors in the NBA. That being James Harden possibly wanting to reunite with the Houston Rockets in free agency. Howard has always been known for his comedic nature, and showed it in this interview.
After giving his true thoughts on the Harden situation, he stated that the former MVP should come to Taiwan and play with him.
•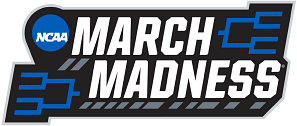 "I really thought that him and Embiid were gonna work great together in Philly. I think going back to Houston would be awesome. But, come to Taiwan James."
Dwight Howard wants to see LeBron James come and play in Taiwan
James Harden is not the only one of Dwight Howard's former teammates that have been called to play in Taiwan. The former All-Star big man recently called out one of the NBA's biggest stars to join him overseas.
After entering the postseason as the seventh seed, the LA Lakers managed to shock a lot of people. First, they upset the Memphis Grizzlies in round one. They then went on to face Steph Curry and the Golden State Warriors in round two, and managed to advance. That being said, their luck ran out in the conference finals.
LA's run ended up coming to an end at the hands of Nikola Jokic and the Denver Nuggets. They managed to pull off a sweep in the Western Conference finals en route to their first NBA Finals appearance in franchise history.
Following the Lakers' exit in the postseason, Howard say an opportunity. He quickly went on social media and made a video of him trying to recruit LeBron James to come play in Taiwan with him.
"We got purple and gold jerseys. Nobody got No. 6, you can have that. You've been playing in the league for 35 years, you the GOAT. You can be the LeGM over here, LeCoach."
Despite his time in the NBA coming to an end, Howard appears to be making the most of his new adventure in basketball.
Edited by Kevin McCormick