Boris Becker looked back on a hilarious moment involving himself back in his playing days. Playing on the clay-courts at the German Open, Becker once mistimed a shot horribly and the ball flew into the stands.
The French Open was the only Grand Slam tournament that Becker did not win during his illustrious career. He was a three-time semifinalist at the clay-court Major, in 1987, 1989, and 1991, respectively. Becker also did not win an ATP title on clay.
Reacting to a video regarding his shanked shot at the German Open back in the day, doing the rounds on social media, Becker too saw the light side of it.
"LOL," Boris Becker wrote on Instagram, sharing the video.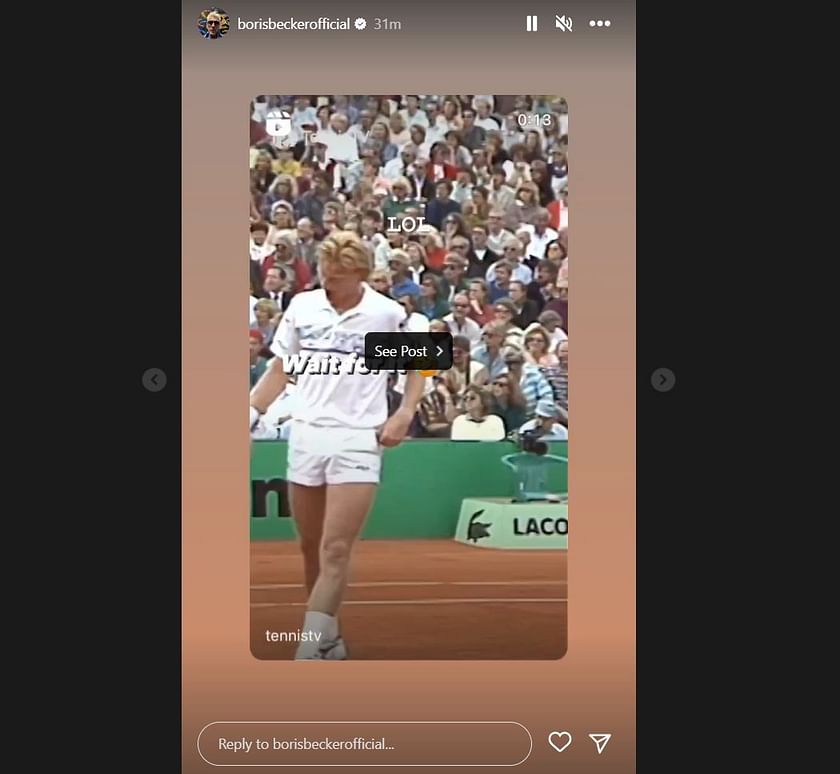 The German tennis great has been quite active on social media regarding his various interests, particularly tennis. He recently also congratulated both Daniil Medvedev and Petra Kvitova for winning the men's and women's Miami Open titles, respectively.
Meanwhile, a new documentary on Becker, titled Boom! Boom! The World vs. Boris Becker is set to be released later this week on Apple TV+. It follows his professional life, which saw him win six Grand Slam singles titles, among many other tour-level titles, as well as his tumultuous personal life. Becker spent eight months in prison in the UK due to financial crimes before being released in December 2022.
Boris Becker reveals he cried in prison after seeing Novak Djokovic win Wimbledon title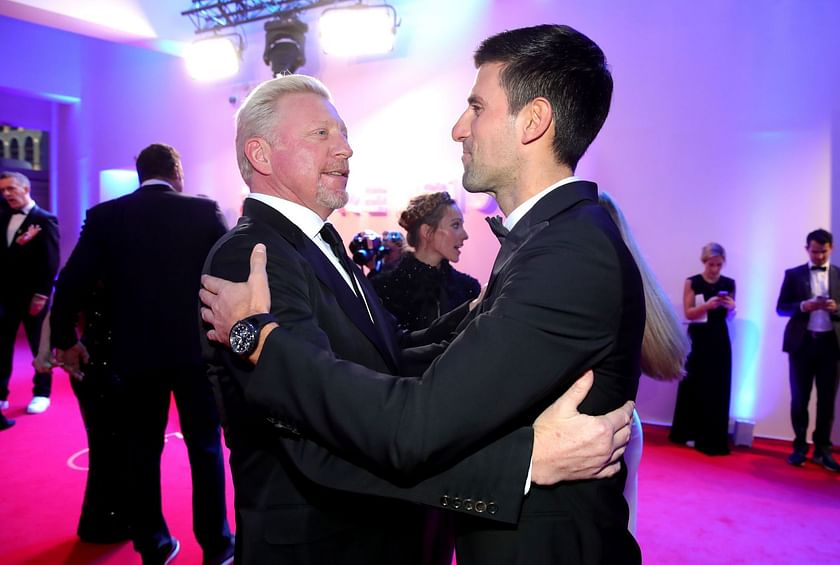 Boris Becker was in prison when his former pupil Novak Djokovic won the 2022 Wimbledon title. Reflecting on the same, Becker revealed that he broke down in tears watching the momentous occasion for the Serbian great, who supported him and his family greatly during his time in prison. Djokovic enjoyed one of the best phases of his career with Becker as his coach.
"While I was inside [jail], Novak supported me, he supported my family. I started crying when he started winning. I'm very proud that probably the best player of all time is part of this story," Becker said on the same, speaking to the press at the Berlin Film Festival.
Djokovic and Becker's experience coaching the 22-time Grand Slam champion are also featured in his documentary. It is set to be released on April 7th.
Edited by Aayush Majumdar