Boris Becker recently reacted to the news of Chelsea's decision to terminate the contract of their manager Graham Potter. The English tactician's dismissal occurred a mere six months into his tenure with the Blues.
Chelsea officially announced the termination of Potter's employment on Sunday, April 2. The decision was made in light of the team's 2-0 loss to Aston Villa in the Premier League on Saturday, April 1.
Following the loss, Chelsea slumped to 11th in the standings with 38 points from 28 matches, a staggering 24 points adrift of league leaders Arsenal, who have played one game more.
In September 2022, Potter took charge of Chelsea, replacing Thomas Tuchel. He signed a lucrative five-year deal worth £12 million per year, bringing the total cost of the contract to a staggering £60 million.
In order to terminate Potter's contract, Chelsea were required to buy out the remainder of his agreement, resulting in additional expenses for the club.
Becker took to social media to share the news of Graham Potter's sacking.
"Breaking News …" Becker captioned his Instagram story.
The Blues played 31 games across competitions under Potter, winning 12, losing 10, and drawing eight.
Julian Nagelsmann and Mauricio Pochettino are among the frontrunners to replace the Englishman at Stamford Bridge.
---
Boris Becker excited about the documentary based on his life and career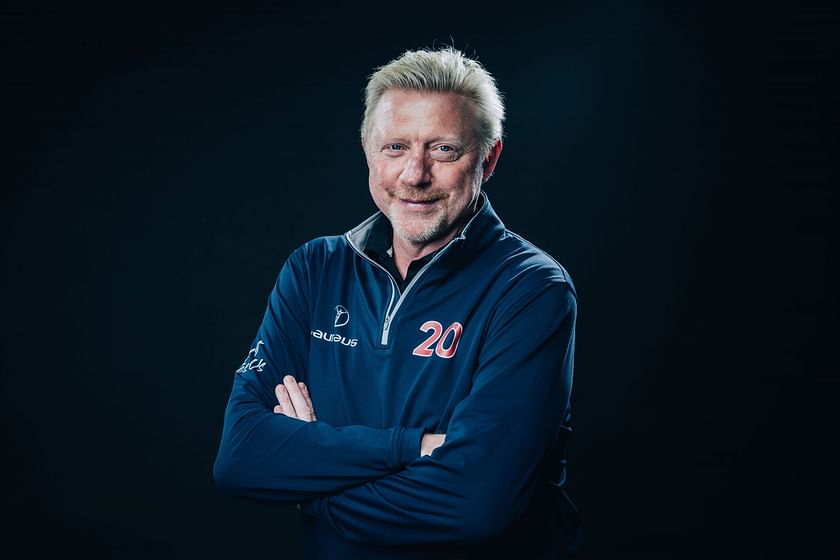 Apple TV+ is set to release a highly anticipated documentary that delves into the life and illustrious career of German tennis legend Boris Becker.
The documentary will provide an in-depth look at the man behind the tennis racket, exploring his triumphs and struggles both on and off the court.
The six-time Grand Slam singles champion is eagerly anticipating the release of the documentary, aptly titled "Boom! Boom! The World vs. Boris Becker." The documentary premiered in Berlin last month and is now scheduled for release on Friday, April 7, on Apple TV+.
The documentary chronicles the remarkable journey of the former World No. 1 tennis player, while also exploring his tumultuous personal life, including his highly publicized court trial for financial fraud. Moreover, it will provide a candid look into the personal struggles and controversies that have plagued the player throughout his life.
With the worldwide release date being announced, the 55-year-old expressed his enthusiasm for the upcoming event.
"Game, Set and Action. I'm looking forward to the Apple TV+ Documentary 'Boom! Boom! The world vs. Boris Becker' launching on Friday 7th April @appletvplus," Becker wrote on Instagram.