Not many €20,000 purchases head to the Betfred Derby with leading claims – but that is certainly the case for Charlie Johnston's Dubai Mile.
A Group One winner as a juvenile over 10 furlongs in France, he dropped back down in trip to finish a very respectable fifth in the 2000 Guineas behind Chaldean.
It is often said the best trial for the Derby is the Guineas, and in a year when the ante-post favourite, Auguste Rodin, finished 12th of 14 at Newmarket, Johnston has every right to be feeling bullish about the claims of his Roaring Lion colt on Saturday week.
Dubai Mile has struck up a good relationship with jockey Danny Muscutt – who celebrated his first Group One win when landing the Criterium de Saint-Cloud with him – and his availability on June 3 was the final piece of the preparation jigsaw once Canberra Legend's Derby dreams ended at York.
"We did flirt with the idea of taking him to Epsom on Monday (for the gallops morning), but one of the determining factors for that was if Danny wasn't going to be able to ride him, as going into the Dante there was a bit of a discussion," said Johnston.
"If he wasn't available it would have been a good opportunity to let a new jockey have a sit on the horse and get a feel for him, but given I was never going to push Danny into a decision he didn't need to make until after the event, that has fallen by the wayside.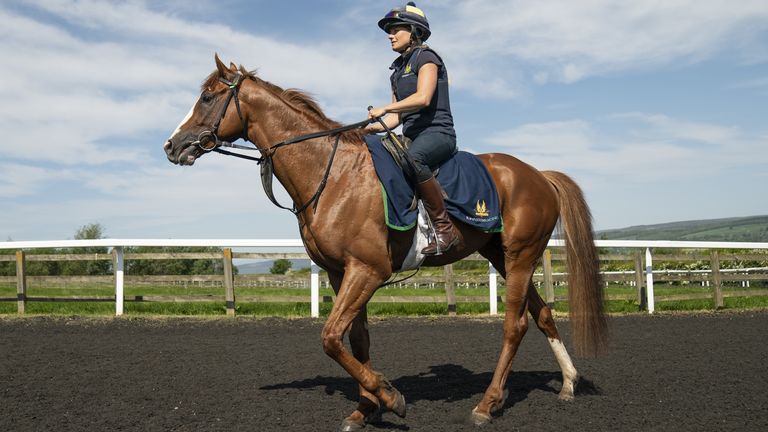 "Danny gets a tune out of him. It's a twist of fate or whatever that this horse broke his maiden on a Sunday at Windsor. At the time I was just looking at jockeys available who had good stats at Windsor and that is how he ended up on the horse. We're always keen to keep winning combinations together if we can.
"One of the most important factors we always feel is confidence and without a doubt he will have more confidence in this horse than anyone else we could get to ride him. Danny is doing a good job of putting himself on the map, but this horse is accelerating the process by giving him his first Group One winner and being a horse that has taken him into Classics."
Being able to stay 10 furlongs as a juvenile is usually a prerequisite to staying a mile and a half, if not further, at three, and it was for that reason Johnston needed to be persuaded by his record-breaking father Mark to run back over a mile in the Guineas.
"You shouldn't get too ahead of yourself in thinking you will stay the trip when he's untested, but we've always been very confident it would improve him if anything," said Johnston, who this year holds the training licence solely in his name.
"After the event I can say I was never really that keen on going for the Guineas and had some strong debates with dad about it. I'd thought all winter he'd go Dante-Derby, the traditional trial and what we'd done with Gear Up who won the same Saint-Cloud race.
"But his gallop at Newmarket tilted us into thinking he wouldn't be disgraced in the Guineas and if he could run into third it would be a game changer for him as a stallion."