Ronald Acuna Jr. of the Atlanta Braves is having a season like no other. Already with 11 home runs and 27 RBIs, the outfielder is also leading the league in stolen bases with 20, and runs scored with 46.
After tearing his ACL in the summer of 2021, some believed that the young Venezuelan would never regain his touch. He proved them all wrong after posting 15 home runs and 50 RBIs last season to gain his second straight All-Star appearance.
The 25-year-old's surge has gotten a lot of people talking. Recently on the BallFather podcast, host Chris Dimino stated his belief that Ronald Acuna Jr. is on the precipice of history:
•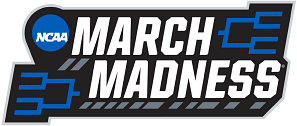 "There's never been a 30-60..if you've done it nobody else has done it in 150 years of baseball you're pretty special."
Dimino was of course referring to the elite "30-50 club". The term is meant to signify the tiny cohort of players who have hit at least 30 home runs while simultaneously swiping 50 or more bases.
To date, only two players have conquered such a feat. The first was Barry Bonds, who hit 33 home runs and stole 53 bases in his MVP season for the Pittsburgh Pirates in 1990. The second is speedster Eric Davis, who hit 37 home runs and swiped 50 bags playing for the Cincinnati Reds in 1987.
Ronald Acuna Jr. has come close to adding his name to that list several times. In 2019, as an MLB sophomore, Acuna Jr. hit 41 home runs while stealing a league-best 37 bases. Given his current clip, Acuna is set to surpass the records set by Bonds and Davis.
"So Ronald Acuna Jr. is on pace for 39 Homers and 66 Stolen Bases" – Addison
Alongside cohost Reggie Roberts, Dimino stated that he believes that Acuna Jr. can exceed the 30-50 club and become the innaugural member of the 30-60 club. If he continues playing the way that he has for the Atlanta Braves, it is only a matter of time.
Ronald Acuna Jr. is a likely future Hall of Famer
Regardless of his membership in the 30-50 club, or even the 30-60 club, Ronald Acuna Jr. has shown time and again that he can compete at the elite level. If he continues playing at the breakneck clip of getting on base, stealing bases and scoring runs, than an MVP and future Hall of Fame inductions will be no more than the logical next step.