MLB the Show 23 may have leaked the arrival of two legendary sluggers in Mark McGwire and Sammy Sosa. The two sluggers who went at it in the late 1990s and early 2000s appeared in a trailer that has not yet been released.
This has led to speculation that the two players will be among the legends included in the game. So far, the confirmed legends are:
Derek Jeter
Hilton Smith
Martín Dihigo
Rube Foster
Buck O'Neil
Hank Thompson
Satchel Paige
John Donaldson
Ian Kinsler
Mike Lowell
Greg Vaughn
Carlos Pena
Jake Peavy
Matt Cain
•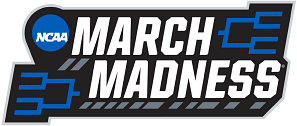 Will Mark McGwire and Sammy Sosa be involved? This leaked trailer seems to confirm it.
In the trailer, the two cover athletes, Jazz Chisholm Jr. and Derek Jeter, appear to be playing the game together when Sosa and McGwire appear in brief MLB the Show 23 gameplay clips.
Keep in mind that this is a leaked trailer. As a result, it's not official. The game has not released this video or any video detailing Mark McGwire or Sammy Sosa being part of the game's roster.
It remains very likely that they'll be in the game, but it can't quite be confirmed just yet.
---
MLB the Show 23: When will the game be released?
MLB the Show 23 is available for pre-order now, but will not be available for wide purchase until March 28. On that date, it will hit shelves and digital downloads.
However, certain players who get Early Access can play as early as March 24 if they pre-order the right version of the game.
Edited by Zachary Roberts