German tennis sensation Alexander Zverev has reacted to his country defeating the USA in the 2023 FIBA World Cup semifinals.
Germany's hot shooting and offensive rebounding prowess proved too much for the United States in the semifinals. They defeated the Americans 113-111 on Friday, September 8, to advance to the finals.
Andreas Obst contributed 24 points while Franz Wagner chipped in with 22 as Germany put on an impressive offensive display, securing their first-ever victory over the Americans with a thrilling 113-111 win.
Germany, the tournament's last unbeaten team (7-0), will face Serbia for the World Cup title on Sunday. Serbia defeated Canada in the other semifinal, advancing to their second World Cup final in three editions; they were defeated 129-92 by the United States in the 2014 championship game.
In light of this, Zverev took to Instagram to show his support for his country by using a slew of emojis to applaud their achievement.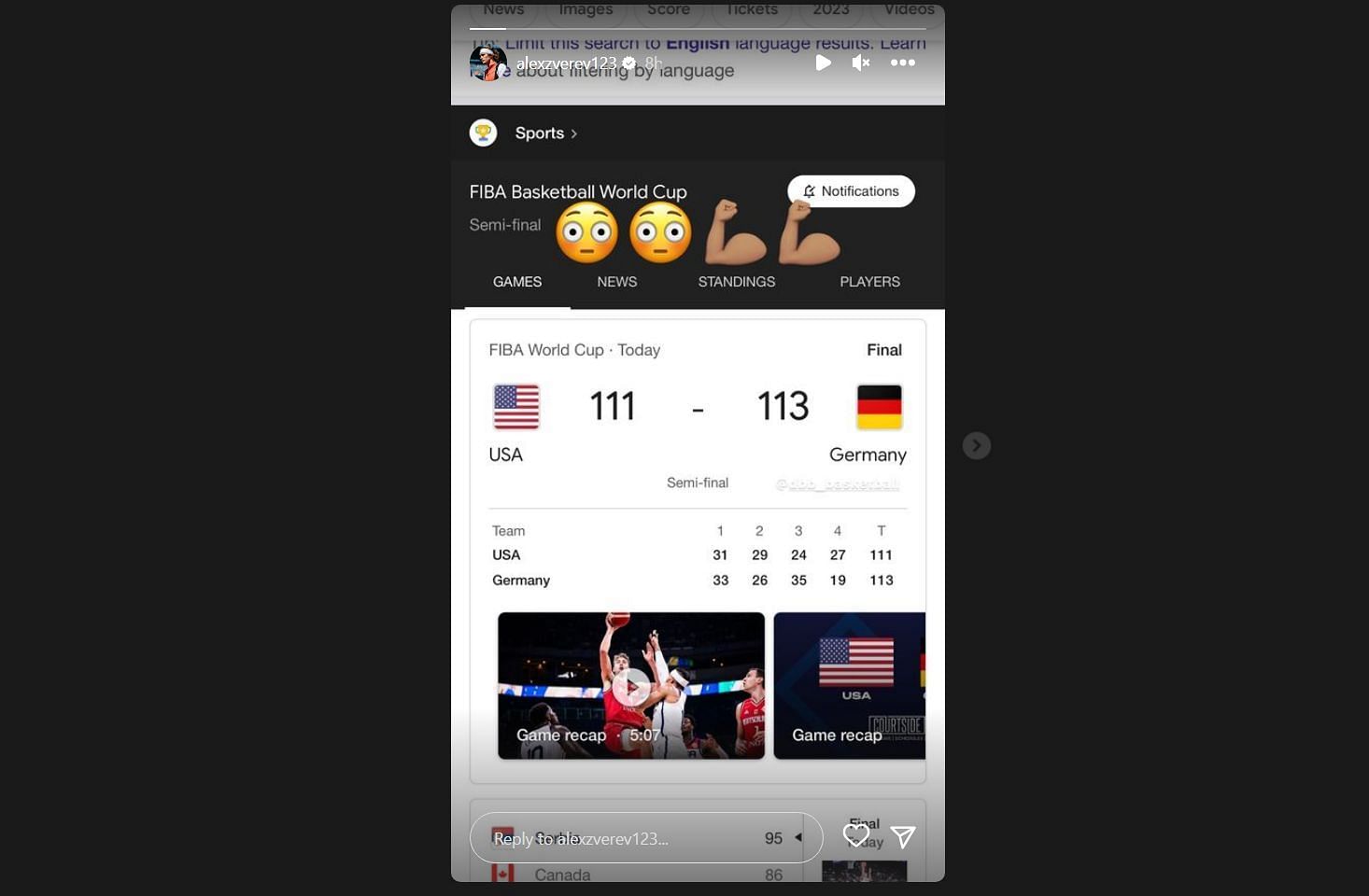 ---
Alexander Zverev was just three wins away from winning his first Grand Slam title at US Open 2023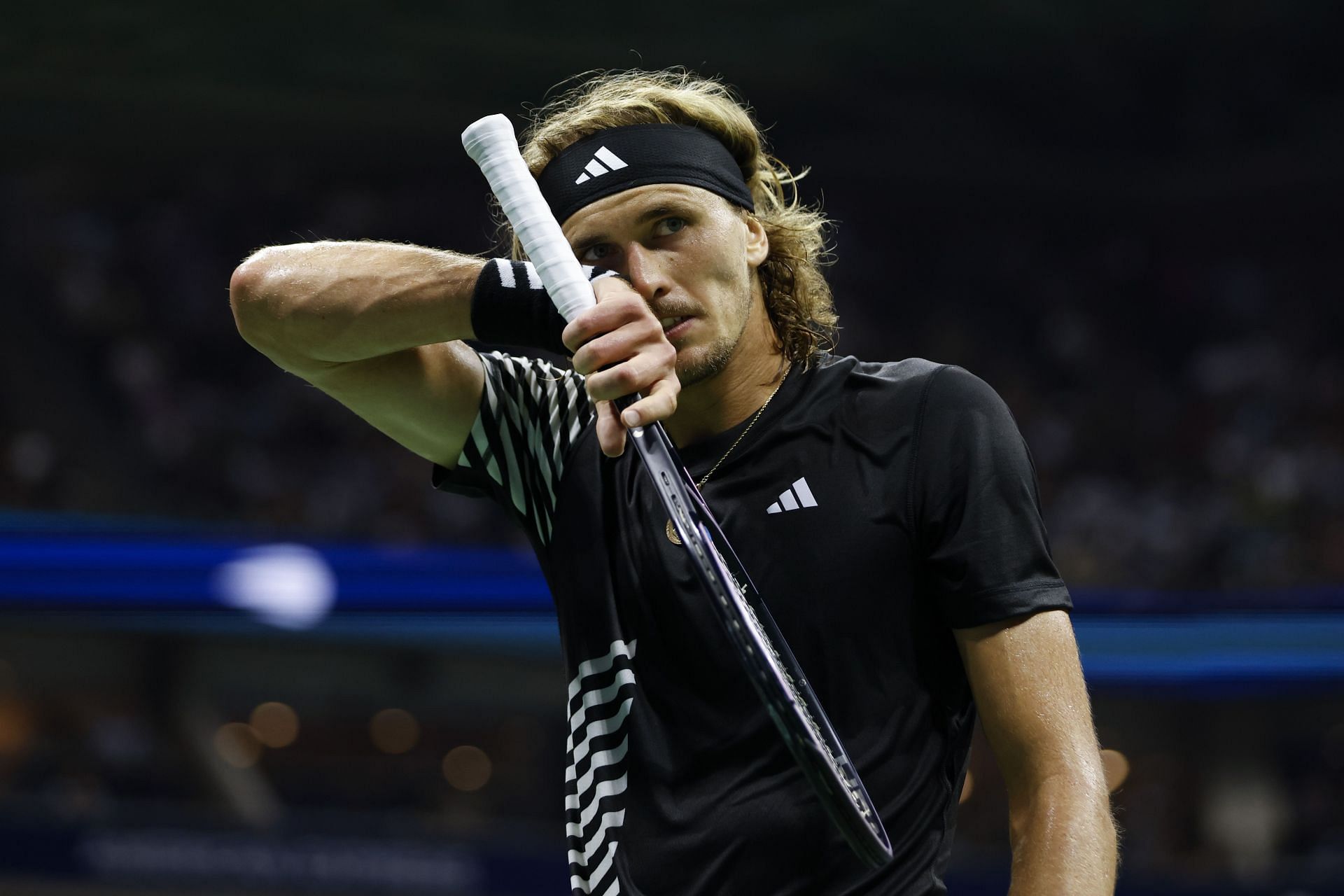 Alexander Zverev was just three wins away from winning his maiden Grand Slam title at the US Open, where he previously reached the final in 2020, only to be defeated by Dominic Thiem.
Zverev faced Carlos Alcaraz in the quarterfinals in this year's edition of the New York Major and, despite his best efforts, was unable to defeat the young Spaniard, losing in straight sets, 3-6, 2-6, 4-6.
The 26-year-old attended a press conference following his loss and admitted to feeling something in his leg that affected his ability to play properly, but he refused to consult a doctor during the match.
"I was in the match the first set, yeah. I could have broken, it could have gone my way, it didn't. Then the second set I felt something in my hamstring glute, left side. I couldn't push off on my serve anymore," he said.
Zverev further stated that due to the injury setback, his serve speed was slower than usual, which was his major weapon against Alcaraz.
"My serve speed was down quite a lot compared to the other days. Against him especially I needed a good serving day otherwise it would have been difficult. Yeah, I think my biggest weapon was kind of taken away after the first set, and yeah, it's difficult to even compete if you don't have that," he added.