The 2022-2023 NBA Bracket Challenge is here, and so is your chance to win prizes based on correct game winner predictions throughout the playoff series. Picks open from April 10, and you'll have until April 20 to lock in your choices.
What is the Bracket Challenge?
If you've not heard of the Bracket Challenge before, it's easy to dive into.
It's a game for fans, who can have a go at predicting the winners of each playoff series, not including the play-in tournament.
Participants usually create their leagues with friends and family or join their favourite celebrities and influencers.
Those who correctly guess the winners of games will be awarded points. The 10 participants with the highest point score in each market will win prizes, ranging from trips to New York to NBA League Pass codes.
How to play the Bracket Challenge
It couldn't be easier to participate in this year's challenge. There are four simple steps:
Log in with your NBA ID
Fill out your bracket
Set up your league
Invite your friends!
How to create the best Bracket
If you've been reading our weekly predictions or projections on how we think the Eastern and Western Conferences will unfold, you'll already have a good idea of which franchises will be the best to wager on.
So far, the Denver Nuggets, Milwaukee Bucks, and Philadelphia 76ers boast the three best players in the league. It seems likely that between Nikola Jokic, Joel Embiid, and Giannis Antetokounmpo, at least one will feature in the finals.
As for the rest of the equation, our NBA Playoffs explainer piece might provide some insight on which franchises should fill out the gaps in between.
Key dates to pencil in the diary
Here are some key dates you'll want to be on top of as the playoffs near:
April 4: Pre-registration will open, and players will be able to create their accounts and personalise their leagues. What they will not be able to do at this point is make their picks.
April 10: Picks will open, and players will be able to fill out their brackets.
April 20: The playoff picks will close and players won't be able to change their brackets from this point.
June 2023: Following the NBA Finals, the Bracket Challenge will end and the regional winners will be determined.
What prizes can you win?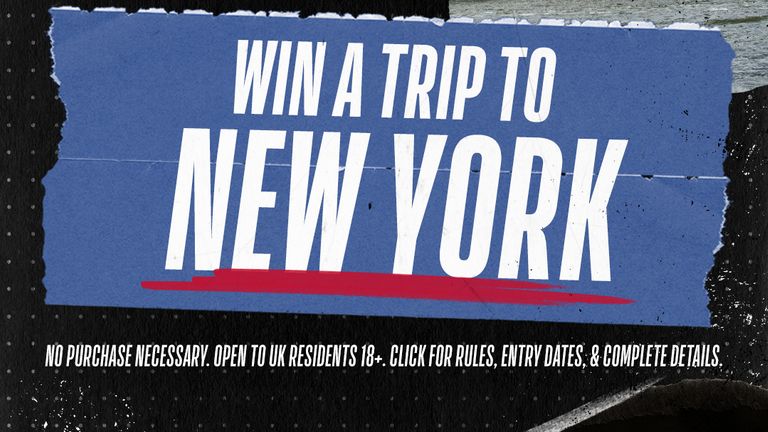 As previously mentioned, the 10 participants with the highest point score in each market will be able to win prizes.
These can range from trips to Abu Dhabi, special discount codes, and even tickets to high-profile games at the Barclays Centre or Madison Square Garden.
Should you find yourself lucky enough to rank in the top 10, you'll have your pick of these prizes, alongside the bragging rights of having done something right in predicting the path to the NBA finals.
You can click here to kick-start the whole process and set up an account, or start creating your personalised league.